Desert Wildlife
Predators
Predation is an interaction between animals in which one captures and feeds upon another called the prey. The predator is usually the larger and stronger of the two. Predators are always either carnivores or omnivores. The prey might typically be a herbivore, but some predators feed on anything they can capture, including other predators.

As prey have developed defenses such as mimicry, chemical defense, camouflage or warning systems in order to evade predators, predators have developed skills and weapons to seek and capture a meal. Raptors are an interesting example of how every part of the bird is designed/adapted to be successful in obtaining food.

Predators are necessary to an healthy ecosystem. Without these animals, prey species may drive others to extinction through competition for food.

Desert Predators
Mammalian Predators
Reptilian Predators
Snakes and Lizards
Avian Predators
Raptors and other Birds

A Predation Strategy
Some predators will eat the young of their larger enemies. This not only provides nutrition, but may help in keeping competition to a minimum in future hunts for food.


The Need for Water
Cats, such as the mountain lion, and bobcat, require water to help their metabolism digest their food. These predators will often hunt near open water sources such as springs and perennial streams.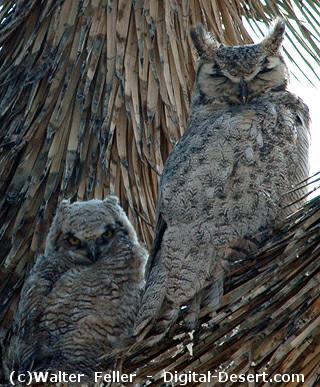 Great-horned owl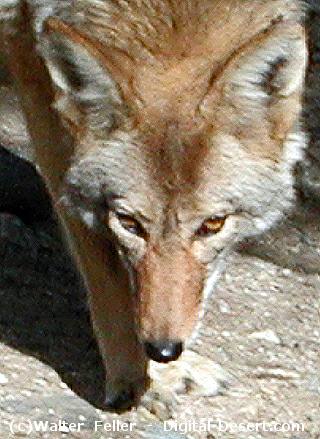 Coyote



Wildlife Watching *
Successful wildlife viewing requires a few simple tricks. Click here to find out what they are.



The Desert Food Chain *
Everything has its niche. Who eats what, and what eats who in the desert?
Click here to find out what more.