Desert Wildlife
Desert Omnivores
Omnivores are animals which consume both other animals and plants as part of their typical diet. The coyote and raven are two well known examples of successful desert omnivores. This includes small animals which are somewhat insectivorous, such as certain mice and rats. The white-tailed antelope squirrel is omnivorous, eating both seeds and insects.
List of Omnivores
Coyote
Raven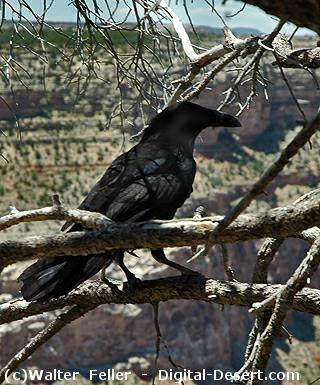 Raven, the successful omnivore of the skies



Wildlife Watching *
Successful wildlife viewing requires a few simple tricks. Click here to find out what they are.



The Desert Food Chain *
Everything has its niche. Who eats what, and what eats who in the desert?
Click here to find out what more.