Desert Ghost Towns:
Nevada
Bullfrog (site)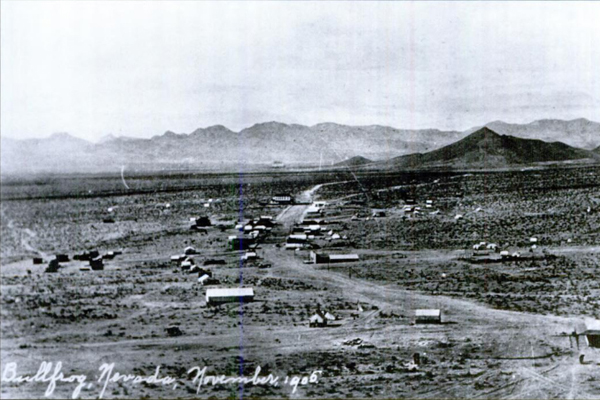 Bullfrog 1906 - Central Nevada Historical Society

The Bullfrog Mine was discovered on August 9, 1904, by Frank "Shorty" Harris and Ed Cross. Bullfrog either came from Eddie Cross' love of singing 'O, the bulldog on the bank and the bullfrog in the pool...' or from a sample of rich gold discovered in a green-stained rock shaped like a frog. To distinguish the mine from the mining camp, 'Original' was probably added to the name.

By the end of that year, about a thousand people lived in tents and dugouts. By the winter of 1904, congested traffic made rail connections necessary in Bullfrog. The Bullfrog-Goldfield Railroad reached Rhyolite on May 22, 1907.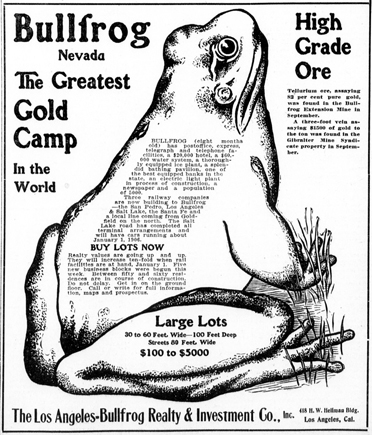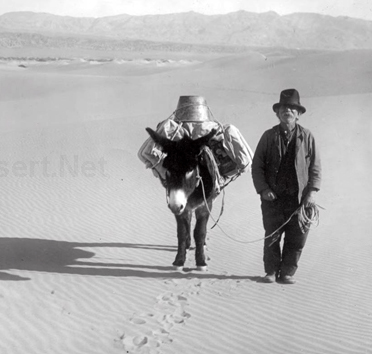 Shorty Harris
Beatty, Nevada
Rhyolite, Nevada