Kingman, Az.:
Bonelli House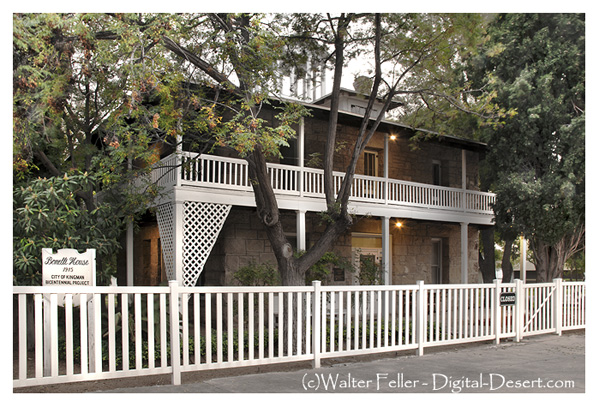 The Bonelli house is a two-story house of local stone built in 1916.

Daniel Bonelli, a Swiss stonemason, came to Utah with a group of Mormons. In 1875 he went to Arizona and purchase the ferry at a spot on the Colorado River known as Bonelli's Landing. He had a farm there and built a stone house. Both are now covered by Lake Mead.

Bonelli's son, George, moved to Kingman and built a two-story wooden house in 1894, soon after his marriage. His seven sons and two daughters were born in one house, which was one of the earliest structures in the city. In 1915 the house burned to the ground and Bonelli decided to build a stone house on the same lot. The new house was well suited to Kingman's desert climate. The thick walls provided insulation and the verandas provided shade.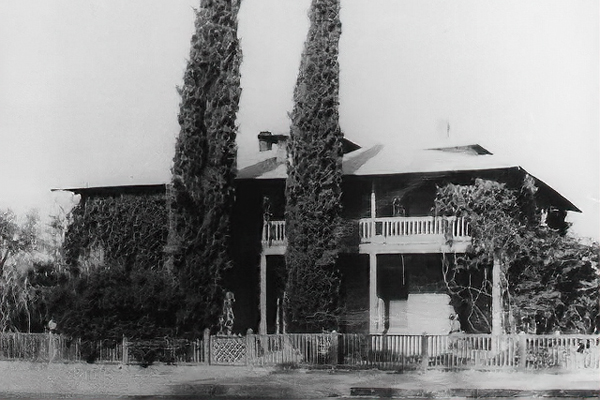 First Bonelli House

George Bonelli was a prominent citizen of Kingman. His father had given him Quail Springs Ranch as a wedding present and he gradually increased the property to include 28 springs and approximately 100 square miles of grazing land. He had a meat market in Chloride and built and operated a general store in Kingman. The second floor of the Bonelli building was a rooming house.

In his later years, he opened a jewelry store where he did very elaborate engraving.

The city of Kingman now owns the Bonelli house.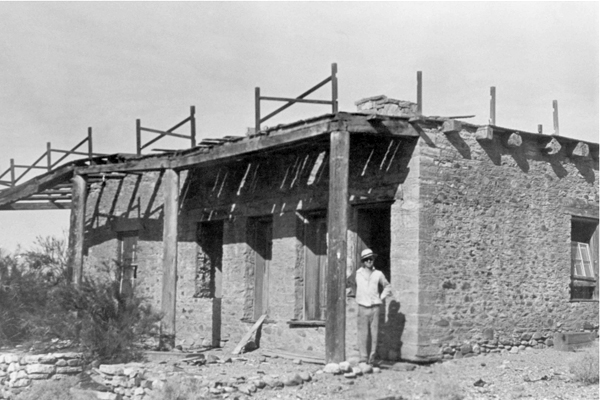 Bonelli house at Rioville (Bonelli Landing)


The house George Bonelli built in 1916 was identical in plan to the one his father had constructed at Bonelli's Landing years before. The foundation of the burned house was used for the new one. The tufa stone was milled and hewn by Bonelli himself at a quarry in a canyon three miles north of town.

Bonelli had concluded that fireplaces were hazardous so the new house was heated by coal and wood stoves with very carefully built chimneys.

The lot has 100' on Spring Street and 125 feet on Fifth Street. It is a two-story house of tufa with a concrete foundation. Interior walls are wood stud with plaster and the 10 foot ceilings are also plastered. The wiring and plumbing are original, as are the stove and sink in the kitchen. Much of the original furniture is still in use.

The house has a hipped roof with dormers and is bordered on three sides by a 6 foot veranda and galerie. The galerie is supported by 8x8 wooden pillars.

The walls of the first floor are 14 inches thick and on the second floor they are 12 inches. The total floor space is 2520 square ft. All floors are wood. The ground floor contains a living room, a parlor, a bath, a kitchen, and a dining room. Upstairs there are three bedrooms, a drawing room, and a bath.



Source: Arizona State historic property inventory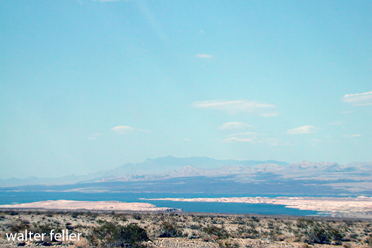 Bonelli Landing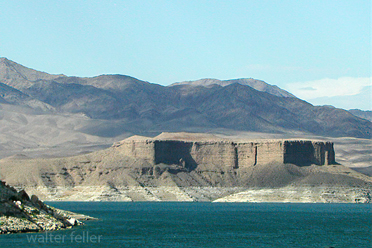 Temple Bar