Ranches - Mojave River - Victor Valley
Kemper Campbell / Verde Ranch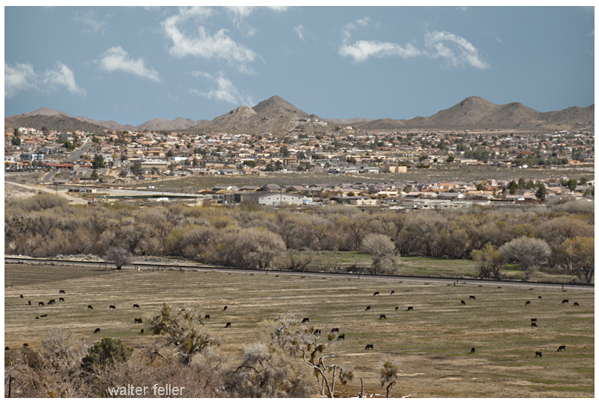 Verde/Kemper Campbell Ranch
Mrs. Kemper Campbell - by Eva Neal

Mrs. Kemper Campbell, with her husband and their law partner, Mr. Sorenson, acquired the Verde Ranch in 1924. Mrs. Campbell, now 76 years of age, recalls that the original Verde ranch was approximately 4000 acres. The Campbells retained the north portion of 1900 acres, while Mr. Sorenson retained the south portion. Part of the Kalin ranch, from the south portion along Bear Valley Road, is now being developed for the new Victor Valley College.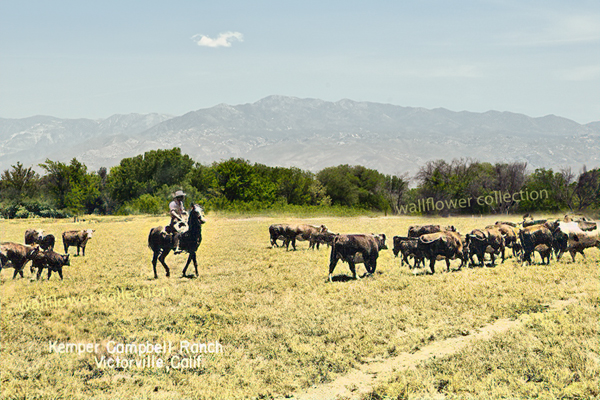 Postcard - circa 1940s - colorized, restored, messed with.

Mrs. Campbell describes the red House is consisting of nine rooms and in good repair. The "red house" was built in 1870 by John Brown Sr. and was used by the Mormons as a hotel and stopover. It was a meeting place of the pioneers on their journeys south to the San Bernardino Valley. In 1867, John Brown homesteaded the Verde Rancho, which became the first major ranch of the Mojave River Valley. Horse and cattle raising and production of alfalfa have been the major uses of the ranch by a succession of owners: the Coles, Sterlings and Greers before the Campbells and Mr. Sorenson became owners. The Campbells operated their portion as a working ranch. In the 1930s they added attractions for guests, and for many years it was well known as the "North Verde." after the death of their oldest son during World War II the name was changed to "Kemper Campbell Jr. Ranch" in his memory.


Adapted from Mohahve I – Scrapbooks of History, page 93 – Mohahve Historical Society
The Brown Ranch
Settlement Near Mecham's Road
The Story of Victor Valley