Owens Valley: Keeler, Ca.
Keeler Smelter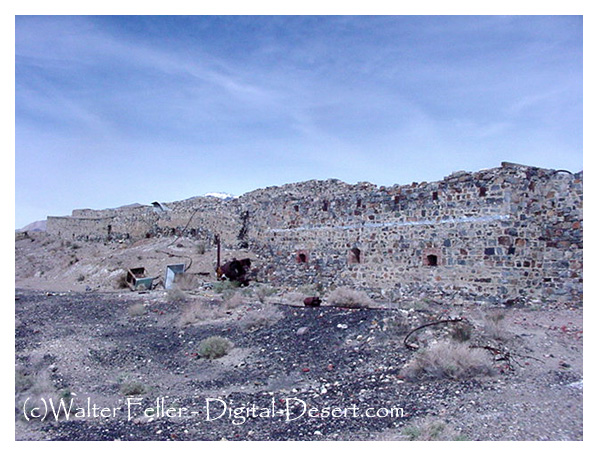 These ruins east of Keeler are of a "reverberating" smelter. Smelters were used to "roast" galena ore from the Cerro Gordo mines into bullion bars, approximately 18 inches long and weighing up to 65 pounds depending on the silver content. From here the silver was shipped across the Owens Lake on the steamer Bessie Brady to Cartago and then to Los Angeles or Bakersfield in 14 mule team wagons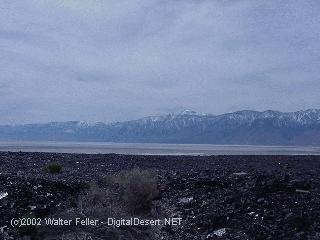 -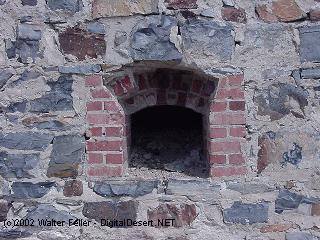 -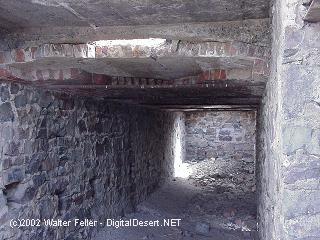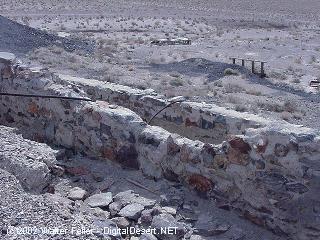 -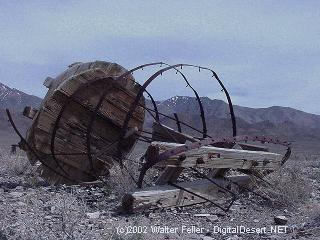 Also see:
Cerro Gordo
At its peak over 1,000 people lived here working in mines as the San Felipe and ...
Keeler Ghost Town
Keeler was named for a mine operator, responsible for laying out the town which was ...
Keeler Cemetery
A small graveyard near Keeler ghost town.