Desert Ghost Towns:
Lower Colorado River
Eldorado Canyon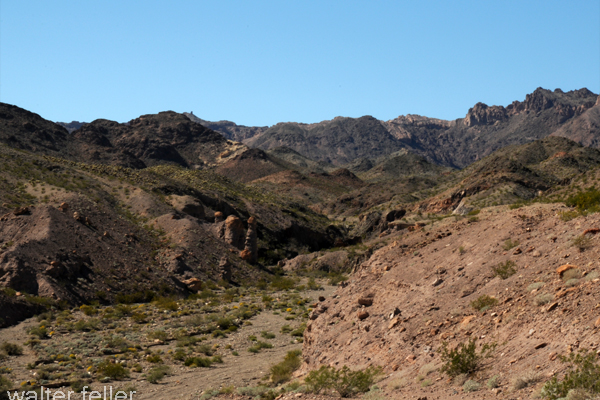 Eldorado Canyon

The canyon was so desolate and foreboding that upon entering the canyon in 1863 one lieutenant wrote in his journal, "If Hell's fires were suddenly blown out, Eldorado Canyon would be the landscape remaining."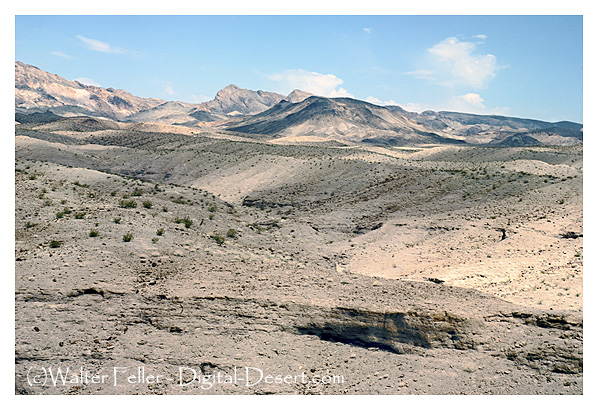 On the Colorado River, steamboats served the Techatticup mine in 1861, which produced millions of dollars in gold ore. In Paiute, the name of the mine means "hungry" or "bread."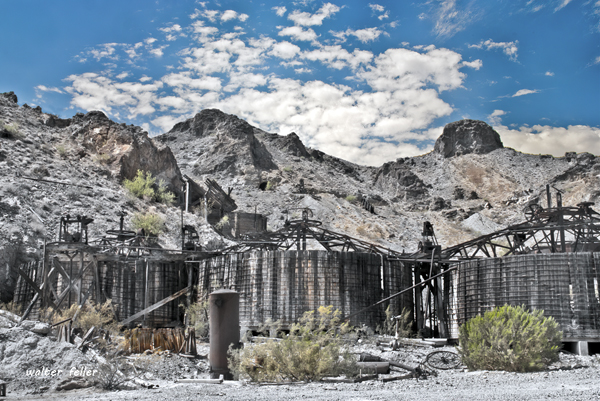 Ahvote, who killed five victims in the canyon, and Queho, who killed over twenty victims while eluding the sheriff's posses for decades, were two of Nevada's most famous renegade Indians.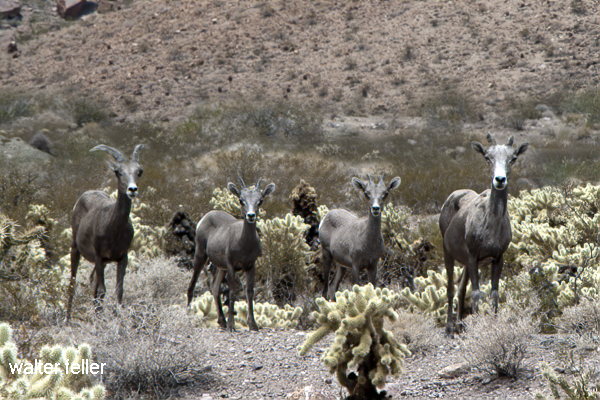 Bighorn sheep of Nelson, Nevada in the Mojave Desert are classified as Nelsoni, the Nelson subspecies named after American naturalist Edward William Nelson (1855-1934), rather than Charles Nelson namesake of Nelson, Nevada, killed by the crazed renegade Ahvote along with four others.