Geology:
Death Valley Region Geology Guide
The Far South (FS)
The three sites in this area lie in the extreme southeast corner of Death Valley National Park immediately west of California Highway 127 which provides the best access from Baker and I-15 or from Furnace Creek or southern Nevada. A visit to all three should be avoided in the heat of mid-summer because they are 6 to 10 miles off the pavement. Except following infrequent rains (usually in winter) which may make the roads impassable for several weeks, access to sites 1 and 2 can be accomplished in most any vehicle. Site 3 requires high clearance if the road has been maintained by a four-wheel group on a recent visit but usually four-wheel drive is required because of a severe washout about a mile and half east of the site.
FS1. Amargosa River Crossing

The view of the near hills to the northwest includes the various members of the middle Proterozoic Crystal Spring formation, the oldest sedimentary ...

FS2. Saratoga Springs

Saratoga Springs is probably the best spring in Death Valley. The large pools are partially the result of ...

FS3. Ibex Springs/Talc Mines

There are a few old buildings left from this campís high point as a talc mining center in the 1950ís. You may even notice ...
Ecology:
Funeral Mountains

This subsection contains a variety of geologic formations that can be arranged into six groups for ecological purposes: ...

Death Valley

This subsection is the alluvial plain of Death Valley, from Sand Spring south-southeast to the drainage divide between ...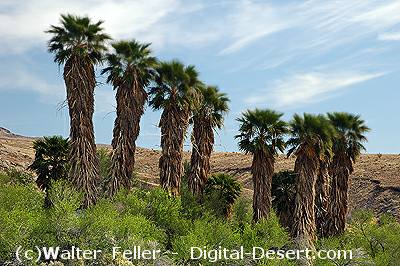 Ibex Springs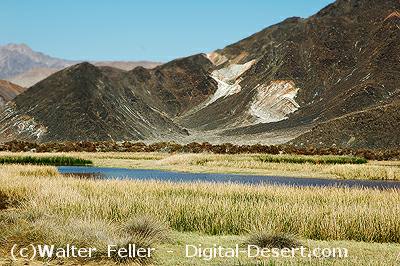 Saratoga Springs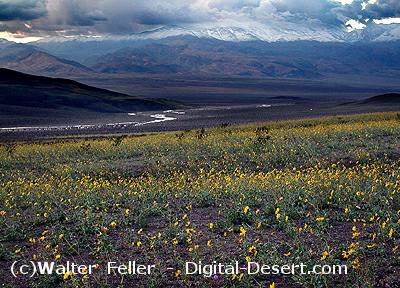 Amargosa River