Historic Roads & Trails
Beale's Wagon Road
In 1848, at the end of the Mexican-American War, the United States found itself the new owner of a virtually trackless wilderness on its southwestern corner. Eager to provide access to this region of rugged deserts, deep canyons, and rocky plateaus, Congress sent a number of expeditions to explore the area. In 1857, it commissioned the Southwest's first federally funded interstate road to be built through the heart of the new lands to California. The expedition sent to survey and construct that road was as unique as its appointed task.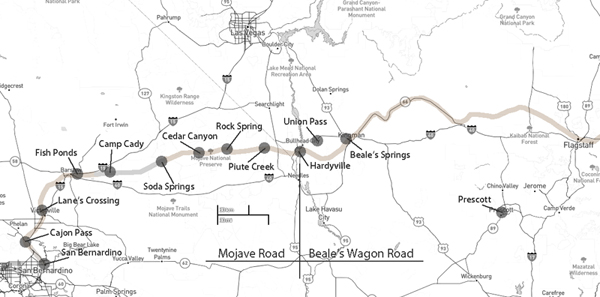 A retired Navy lieutenant, Edward Fitzgerald Beale, was chosen to chart the road's course through hundreds of miles of desert. Twenty-two camels, fresh from the Middle East, were provided to carry supplies and tools for Beale and his crew of 50 men. The lieutenant found these "ships of the desert" surprisingly effective at packing heavy loads across the dry, rocky landscape, but his experiment failed in the eyes of muleskinners who considered the animals foul smelling, evil tempered, and ugly. The lieutenant's road building efforts, however, proved much more successful.

By modern standards, Beale's road was modest, to say the least. In most places it amounted to no more than a 10-foot-wide track with the rocks pushed to the side to smooth the way for wagons. Yet it provided a serviceable route for 1,240 miles, from Ft. Smith, Arkansas, to the Colorado River, all for the bargain price of $210,000, an amount that would produce feet rather than miles of interstate highway today.

Historians are mixed in their assessment of the impact of Beale Road. Some say it rivaled the Oregon/ California Trail in the amount of traffic it carried west. Others say hostile Indians and the disruption of westward migration by the Civil War kept it from ever achieving that kind of success. History and the wagon ruts tell us, however, that uncounted thousands followed its simple tracks. Millions of sheep and cattle were driven along its course. Beale's humble road continued to serve both immigrants and stockmen until the construction of the Atlantic and Pacific (Burlington Northern Santa Fe) Railroad in 1883.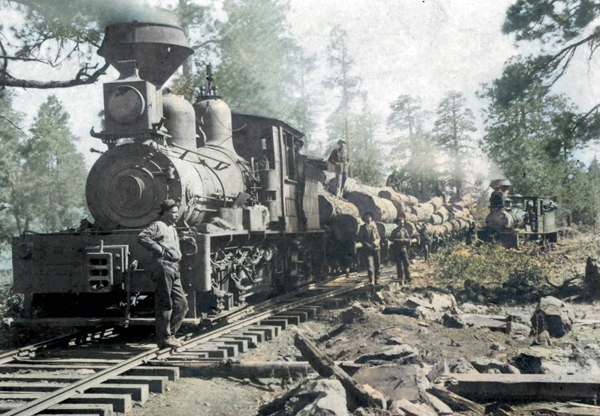 The transcontinental routes that replaced Beale Road provide another testimonial to its worth. The Santa Fe Railroad, Route 66, and Interstate 40, all more or less follow its course. As such, they bear strong testimony to Beale's ability as a pathfinder and affirm the value of the route he pioneered.


Adapted from;
USDA Forest Service
Beale Wagon Road Historic Trail
Williams Ranger District - Kaibab National Forest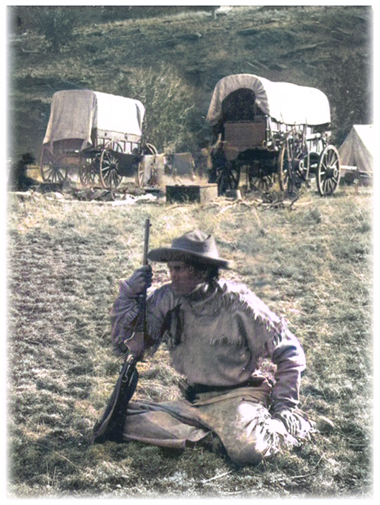 Railroad survey team camped at Russel's Tank on the Beale Wagon Road, December 1867. Photo courtesy of the Boston Public Library.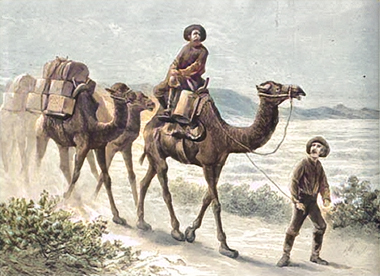 Mojave Road
E. F. Beale
Prescott to Los Angeles
The Camel Express
Camel Corps