Ranches - Antelope Valley
Rancho La Liebre
Beale Adobe
The rancho of the hare or jack-rabbit was the southernmost of a great quartette of mountain ranchos founded by General E. F. Beale, with headquarters at El Tejon - the rancho of the badger - during the vigorous campaigner's life in California.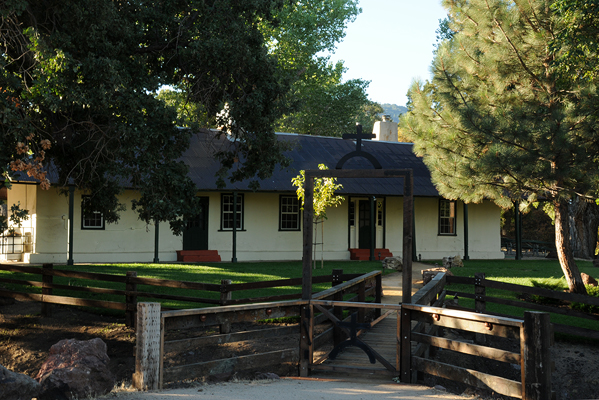 La Casa del Rancho La Liebre

La Liebre had been granted in 1846 to José María Flores, commanding officer in the last stand of the Californians against Stockton and Kearney at La Mesa. From him it was conveyed to Beale. In the day of that energetic military administrator 25,000 cattle roamed the four great ranchos, Castaic, Los Alamos, El Tejon and La Liebre. And when Beale was in partnership with Colonel Baker the number of sheep on the rancho is said to have exceeded 100,000.

In those days feed was more plentiful on the range, which extended unbroken, up the great San Joaquín Valley all the way to San Francisco. Without a fence to stay them, the cattle were driven periodically to the north and sold. According to the recollection of J. J. Lopez, mayordomo of the Beale ranches for fifty years, it was just at the close of one of these long drives that the partnership of Beale with Colonel Baker began. Beale had sold 6,000 cattle from Rancho La Liebre to Henry Miller. He was preparing to stock the ranch again when he met Colonel Baker, probably at Fort Tejon. Baker had brought his sheep over the mountains in an effort to save them during the drouth of 1864. Their meeting resulted in a partnership whereby the two men raised sheep together there for seven years. In 1870 they divided the flocks between them, Beale remaining with his portion at the mountain ranchos, while Baker drove his flocks back out of the mountains, across San Fernando Valley and the ranches where Hollywood and Beverly are today, to Rancho San Vicente y Santa Monica, on the coast.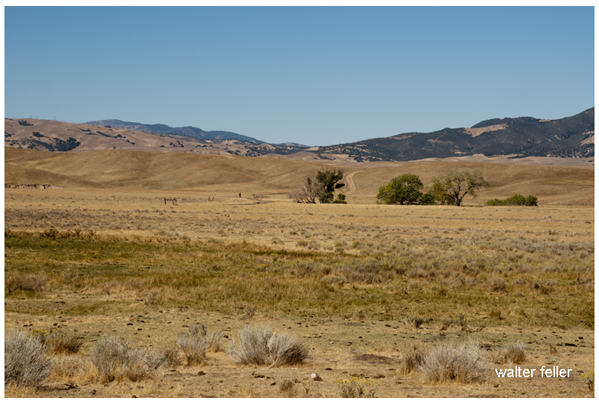 Tucked away in a little canon where Antelope Valley meets "the Ridge," on the valley floor just off the dirt road which runs between the Ridge Route and Elizabeth Lake, stands the adobe built by General Beale to serve as headquarters for the ranch of the jack rabbit, back in the very early sixties. On the patent map of 1862 the house is shown, and the little canon ascending into the rugged mountains behind it is called "Cañón de las Osas" - the canon of the she-bears. Near it also is indicated a "fine spring," while at the top of the canon a "large spring" is shown as well.

Many years ago Vasquez' trail led through these mountains, and he often camped near these splendid natural springs, one of which may still be seen near the old house, with the clear water boiling endlessly up out of white gravel.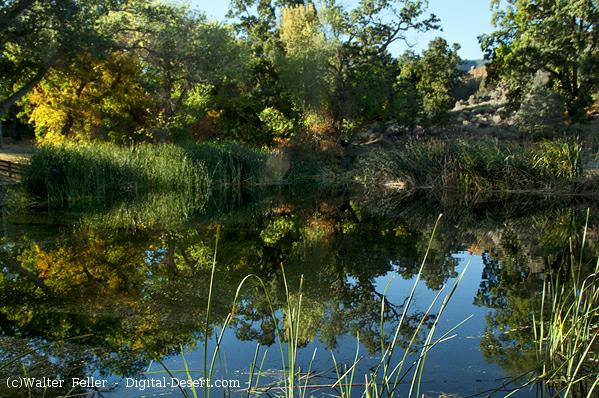 The adobe house is commodious, well designed and strongly built, suggesting the efficient management and thoroughness which characterized Beale. It is said that the General lived there himself for two or three years while he was Surveyor-General.

About 1874, Beale gave Rómolo Pico permission to bring his cattle and horses to La Liebre to range. Thus the brands of both Rómolo and Andrés Pico were seen in these hills for 206 Historical Society of Southern California several years, and the rancho and the adobe house became identified with Don Rómolo.

W. W. Hudson was Beale's first superintendent at Rancho La Liebre, and Francisco Acuña, whose body lies in a lonely grave at the head of the garden at Rancho El Tejón headquarters, was the first cattle mayordomo of the four ranchos. Then in 1876 came Don José Jesús López, who now looks back upon fifty eventful years as mayordomo, for General Beale, then for his son Truxton, and twelve years more for the El Tejon Rancho Company, present owners. His story is most interesting, vivid and crowded with memories of many years and tremendous changes.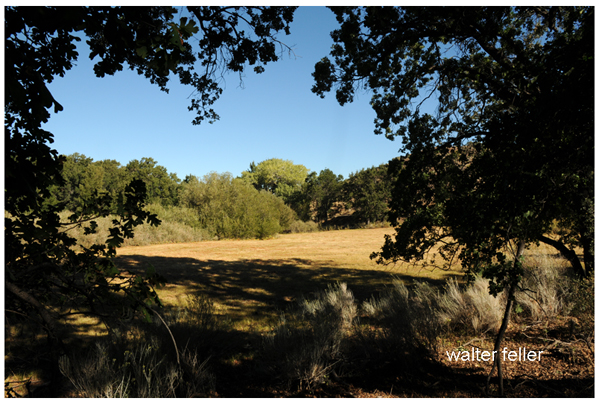 "When I was about seven," he tells, "my father (Gerónimo Lopez) moved from Paredón Blanco to San Fernando. In those old days there were only two roads from Paredón, one to Los Nietos, and one out to the Lugo's.

"I went to school at St. Vincent's College in 1866. Then my father sent me to a Spanish military school at Los Angeles. I went one year. It was Suva's Escuela Normal.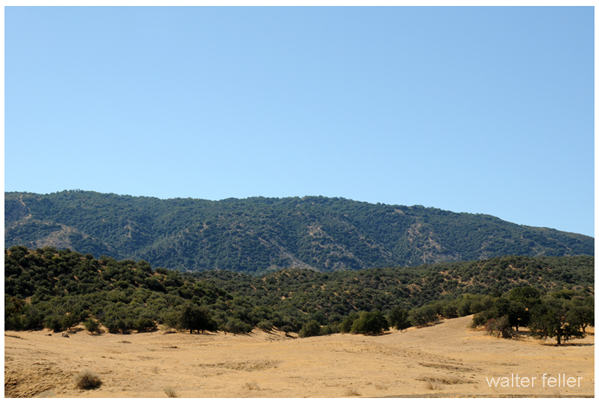 "When I was twenty-one, I was working in a store in San Fernando. My uncle, Chico López, had a band of 1,500 sheep at his rancho then. One day he said to me, 'You'll never make anything of yourself there. Come up here to the rancho and I'll give you this band of sheep on shares. I want you to work for yourself.'

"Then my father objected. He said, 'I have given you a good education. Now do you think I want you to go herd sheep ?' But Tío Chico persuaded me. He got me credit with General Beale's house at El Tejon, although I never made use of it, and he gave me three years to pay for the sheep. He helped me to make a man of myself, and if I have anything today I owe it to him.

"So I came up into this country when I was twenty-one years old.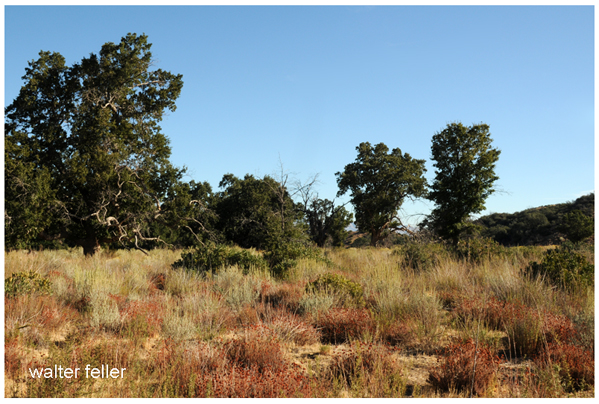 "Black bears were numerous in the mountains then, and antelope were seen on the plains. There would be bands of two or three hundred - no, more than that - a thousand ! They roamed the desert, and looked like herds of cattle or horses in the distance. We would see them coming down for water.

In Pursuit of Vanished Days 207 I saw many of them in 1875 and '76, and they were there until about 1880. But then they began to disappear. I don't know what happened to them. It doesn't seem as though they all could have been shot. On La Liebre the plain used to be full of them, and up to three years ago there was still a band of some fourteen there. For years and years there was a little band of eight near the Grape Vine canon, but the settlers, of course, have shot them. "We were not bothered with coyotes, although there were plenty of them. Once in a while a coyote might kill a lamb, but they preyed mostly on the ground squirrels. "There was plenty of feed and no fences, in those days. One time I drove 7,000 wethers to Los Baños. I was 40 days on the road."


IN PURSUIT OF VANISHED DAYS: Visits to the Extant Historic Adobe Houses of Los Angeles County Part II
MARION PARKS
Annual Publication of the Historical Society of Southern California
Vol. 14, No. 1 (1928), pp. 7-63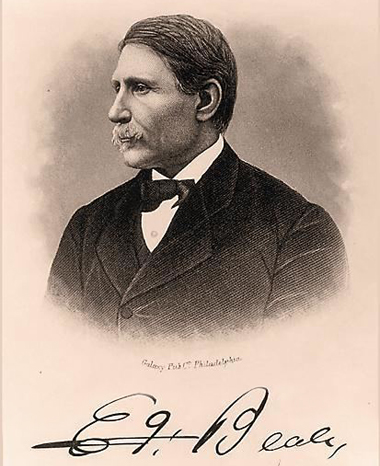 E.F. Beale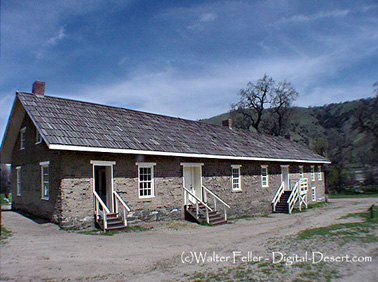 Fort Tejon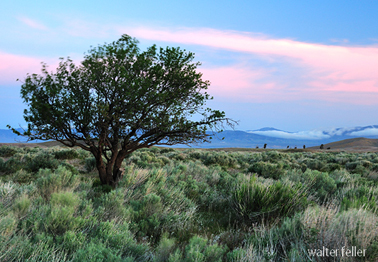 Western Antelope Valley