Springs & Oases - Death Valley:
Warm Springs
The waters of Warm Spring created an oasis that has long attracted human activity. Panamint Shoshone had their winter camp at the springs. Tribal chief Panamint Tom built a ranch here in the late 1880s, with crops and an orchard of 150 fruit trees. In the spring of 1887, a violent flash flood destroyed the ranch.

Warm Springs became a home base for miners and prospectors. This mining camp was established in the 1930s by Louise Grantham, who located and mined eleven talc claims here with the help of prospector Ernest Huhn.

World War II and the postwar era increased the demand for talc, and the Warm Springs Canyon mines boomed. They were among the most profitable in Death Valley. After many ownership changes, the talc mines closed. In 1989 the Preservation Foundation purchased them and donated them to the National Park Service in 1992.

source - NPS


Also see:
Warm Springs Talc Mines
This site is the entrance to the largest mine in the area. You will actually pass the ...
Butte Valley via Warm Springs Canyon
This road follows Warm Springs Canyon past several talc mines before leading into scenic ...
Panamint Range
subsection comprises the Panamint Mountains, which are between Panamint Valley and Death Valley. It has a ...
Desert Riparian Habitat
These habitats are found adjacent to permanent surface water, such as streams and springs. ...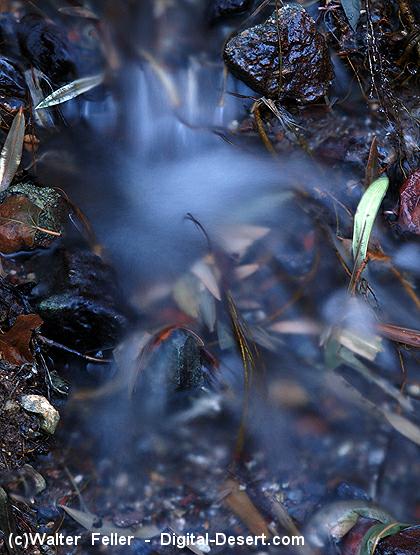 The spring is obscured by vegetation and flows warm from the genesis not far up the narrow canyon