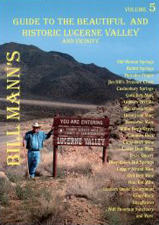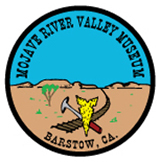 Mojave River Valley Museum



Mojave Desert Communities - Antelope Valley:
Pearblossom, California
Pearblossom is an unincorporated town located in Los Angeles County, California. The town has a population of 2,435.
Geography
Pearblossom is located about 15 miles (24 km) Southeast of Palmdale in the Antelope Valley portion of Southern California.
About Pearblossom
The name Pearblossom came from the multitude of local pear farms along the southern ridge of the Antelope Valley. A few still exist today, but most of those farms are now abandoned and have returned to the desert landscape or have been overridden by small-scale housing development.

Pearblossom is well known by Southlanders as the home of one of the most dangerous roads in the US. State Route 138 (Pearblossom Highway) is the main street in Pearblossom and as of 2004 has been the location of numerous serious and fatal automobile accidents in its Palmdale to I-15 segment. It is known locally as the Death Trap Highway. The road is only single lane each direction for most of this segment's length, and the volumes of traffic that use it are far beyond what it was engineered to handle. The chief reason for accidents according to CHP data is passing the double yellow line in unsafe conditions. Overuse of Pearblossom Highway is chiefly on Friday evenings, Saturdays and Sundays, the time period many use the route to travel to Las Vegas. This section of 138's route is commonly used as a bypass of the Los Angeles Metropolitan region, and as a route from the Antelope Valley to the Inland Empire.

Source(s):

wikipedia



Pearblossom Area