Mojave Desert Communities - Arizona:
Oatman, Arizona
Also see:
Durlin Hotel

Olive Oatman

In 1851, while on their way to California, a band of Tonto Apache masquerading as Puma Indians entered the Oatman family camp. After ...

Mohave Indians

Three groups, made up the Aha-Macav along the Colorado River, mostly in the area where the states of Nevada, Arizona and California come together. ...

Colorado River

The Colorado River runs approximately 1,450 mi (2,330 km) from the western slopes of the ...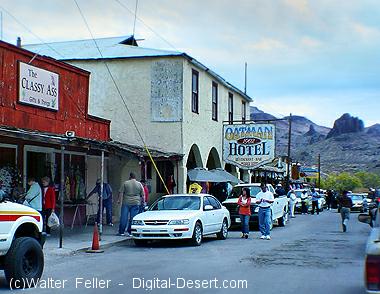 Downtown Oatman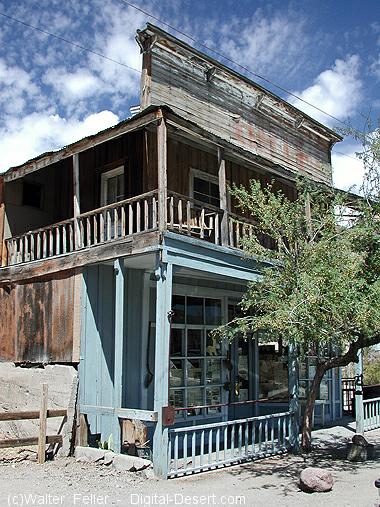 Many old buildings remain from days gone by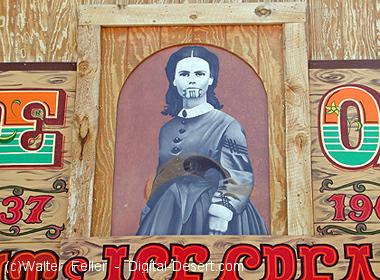 Images of Olive Oatman adorn the town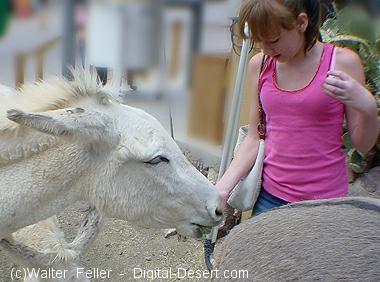 Wild burros wander the streets looking for handouts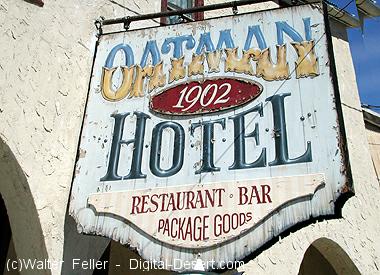 The historic Oatman Hotel