West Side Road:
Eagle Borax Works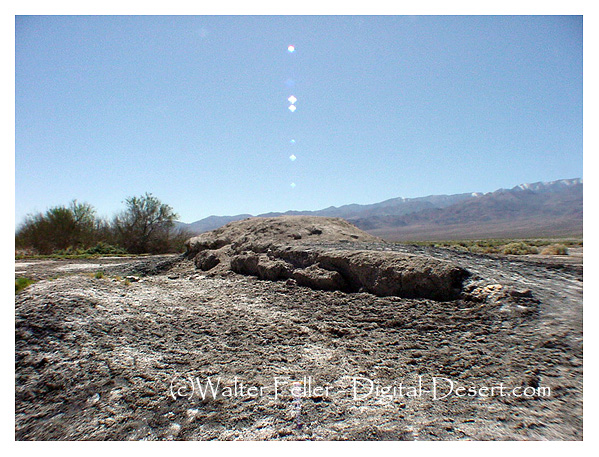 Eagle Borax Works was the first borax refinery in Death Valley. Founded by Isadore Daunet, the works was producing by 1882. The inefficiency of the refineries' operation led to financial failure. It closed after two years, processing only 150 tons of relatively low grade ore.
Southern Pacific Railroad - Mojave Desert
Between 1882 and 1883 borax ore was hauled from the Eagle Borax Works in Death Valley to Daggett. Borax was also hauled from William Coleman's ...
Death Valley Photos
Eagle Borax Works. Eureka Dunes. Eureka Dunes rise nearly 680 feet above . ... Mustard Canyon. Yellow canyon near Harmony Borax Works. digital-desert.com/death-valley/death-valley-photo-tours.html The Strangest Farm in the World: White Heart of ... - Mojave Desert The road which crosses the valley below the ranch near the old Eagle Borax Works is said to be almost the only way to get over the swamp. The Panamint ...
Chloride Cliff Ghost Town
In April of 1872, Franklin returned to his locations and began to work. ... used during the first years of borax mining at the Harmony and Eagle borax works.
Furnace Creek/ Greenwater Valley & West Side Road Route Guide
The many short tunnels in these hills are borax prospects. ... Three miles north is the site of the Eagle Borax Works, where in the 1880s fifty men with high hopes ...