Historic Trails:
Sycamore Grove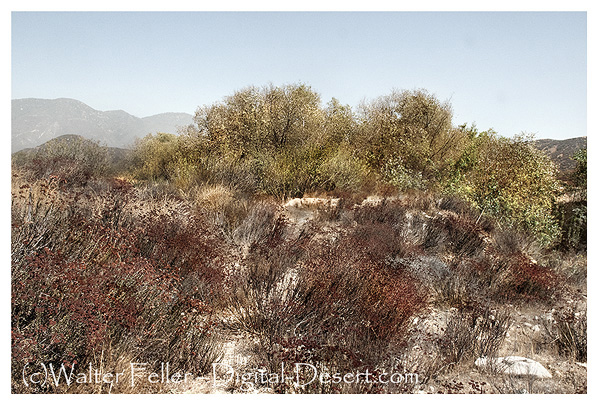 Sycamore Grove (east)

This campsite on both the Mojave Trail over the mountains and the Cajon Pass Route was probably first seen by Spanish and American travelers in the 1770's and was noted by them in 1806, 1849 and 1850. Michael White, grantee in 1843 of the Muscupiabe Rancho lived nearby.

The Mormon colony camped in 1851 on either side of this little pass for about four months while Amasa Lyman, Charles Rich, Jefferson Hunt, David Seely and Andrew Lytle negotiated the purchase of the San Bernardino Rancho from the Lugo family.