Mojave Desert Communities - Victor Valley:

Phelan California
The Land of Champagne Climate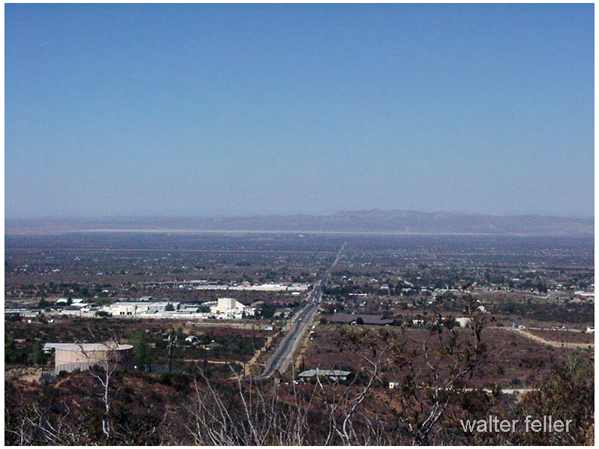 Phelan, California: A Hidden Gem in the High Desert

Located in the High Desert region of San Bernardino County, California, Phelan is a small town often overlooked by many. However, this hidden gem offers much to those seeking a quiet, peaceful getaway from bustling city life.

Phelan is known for its stunning natural beauty and breathtaking landscapes. Surrounded by the majestic San Gabriel Mountains, visitors enjoy picturesque views of rolling hills, vast open spaces, and clear blue skies. The area is a haven for outdoor enthusiasts, offering countless hiking, biking, and horseback riding opportunities. Its close proximity to the Angeles National Forest and the Pacific Crest Trail makes it a perfect base camp for adventure seekers.

Beyond its natural wonders, Phelan also has a rich history and cultural heritage. The town was originally settled in the late 19th century as a stop along the stagecoach route between Los Angeles and Las Vegas. Today, remnants of its past can still be seen in the historic buildings and landmarks that dot the town.

For those looking for a taste of local flavor, Phelan offers various dining options ranging from cozy cafes to family-owned restaurants. From classic American fare to international cuisine, there is something to satisfy every palate. Visitors can savor delicious meals while enjoying the warm hospitality that Phelan is known for.

Phelan's charm lies in its small-town atmosphere and close-knit community. Residents take pride in their town and actively participate in local events and festivals. One such event is the Phelan Phamily Phun Days, a yearly celebration that brings together the community for a weekend of music, games, and family-friendly activities.

Regarding accommodations, Phelan provides a range of options to suit travelers' needs. From budget-friendly motels to cozy bed and breakfasts, visitors can find a comfortable place to rest after a day of exploring the town's offerings.

In conclusion, Phelan, California, may not be the most well-known destination, but it is a hidden gem worth discovering. Its natural beauty, rich history, and warm community make it an ideal retreat for those seeking peace. Whether you're an outdoor enthusiast, a history buff, or simply looking for a quiet getaway, Phelan has something to offer everyone. So, next time you plan a trip to Southern California, consider venturing off the beaten path and exploring Phelan.



Spread across the desert foothills of the eastern San Gabriel Mountains, between elevations of 3,000 and 4,000 feet, is Phelan California, an unincorporated San Bernardino County community enjoying over 350 sunny and beautiful days each year.

Only 90 minutes from Los Angeles, 30 minutes from San Bernardino and 15 minutes from Victorville, Phelan stands out as a down to earth community filled with pride.

The rugged San Gabriel Mountains reach into the sky and provide a dramatic backdrop. Individual peaks, such as Wright, Pine and Table mountains define themselves as sentinels, keeping watch over this rural community.

The Mormon Trail cut through the plains and crossed over the edge of the Mojave Desert foothills of the West Cajon Valley to the south. Here the pioneers took apart their wagons and lowered them down into the canyons. They would camp at the Mormon Rocks before the final leg of their journey to San Bernardino and points beyond.

El Mirage Dry Lake and the Shadow Mountains lie at the northern edge of the valley. The hard-as-rock floor of the playa reflects the horizons to the east and west as if the lake bed were clear water, undisturbed and smooth as glass. Dust devils growing from the low sand dunes wander and gather together before dispersing their swirling spirit into the winds.