Old Spanish Trail - Historical Overview
There was Considerable Legal Trade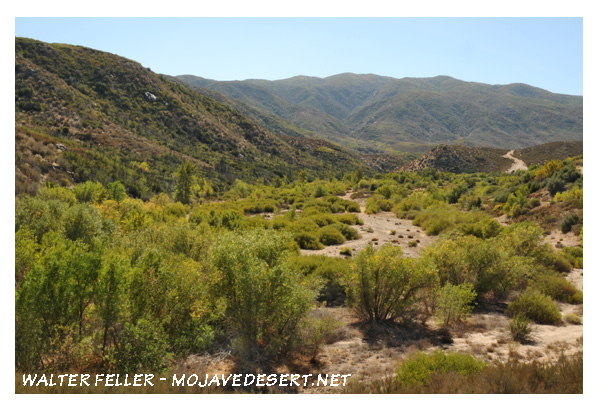 Little Horsethief Canyon

There was considerable legal trade in horses and mules between California and New Mexico. However, data can only be found for some of the years in which trade caravans operated. The numbers vary from year to year. Some of the known groups include Armijo, with 100 animals in 1830; José Antonio Salazar, with an estimated 2,500 animals in 1839; Francisco Estevan Vigil, with 4,141 animals in 1842; John Rowland, with 300 animals in 1842; a group, with 252 animals in 1843; a Frenchman called Le Tard with 231 animals in 1848; and Francisco Estevan Vigil, again, with 4,628 animals in 1848.

Horse and mule theft was common, both by regular traders and adventurers. Americans claiming to be beaver trappers, fugitive Indians from the missions, Indians from the frontiers, and New Mexicans were teaming together to gather horses and mules for the drive to New Mexico. This illegal trade was of great concern in California and resulted in laws to restrict access by New Mexican traders.

In addition to general reports of livestock theft, there are numbers reported for some incidents. The following are some reports of animals stolen and taken to New Mexico: In 1833, Jesus Uzeta and others stole 430; in 1837, Jean Baptiste Chalifoux and his men stole 1,400-1,500 mules and horses; in 1842, John Rowland took 300 stolen animals; In 1844, Jim Beckwourth, according to his claim, took 1,800 horses from California to Bent's Old Fort in 1844; and in 1846, Joseph Walker took 400-500 horses and mules from California, presumably following the Old Spanish Trail into Utah and then north to Fort Bridger and across the immigrant route and south to Bent's Fort. In 1848, Miles Goodyear left California with 231 legally obtained animals, but reportedly drove an estimated 4,000 animals to Utah and east to Missouri, where he found declining prices due to increased supply and a decrease in emigration. He returned with the horses to California via the Humboldt River route, where he sold them at a handsome profit due to increased demand as a result of the Gold Rush of 1849. Mountain men such as Beckwourth, Pegleg Smith, and others, and New Mexican traders encouraged Yokuts and other Indians of the California interior to steal horses from the ranchos for resale in New Mexico. The Yokuts, who had already begun stealing horses for food, now stole them for trade. In California the wide-ranging Utes, the Yokuts of the Central Valley, and other Indians struck the ranchos.

Previous - Next
Contents

About the Old Spanish Trail

American Indian groups

Spanish colonial interest

In late summer of 1826

A major variation of the Old Spanish Trail

The major reason for travel

There was considerable legal trade

Some of the vast fur trade

Hispanic New Mexican families

Americans and other foreigners

With the American takeover of California

Over the years a number of military groups

Overall, use of the Old Spanish Trail



Chief Walkara, 'Hawk of the Mountains' and the greatest horse thief in all of history along with his band of renegade Chaguanosos , and notables such as Jim Beckwourth and Pegleg Smith would work together in this illegal trade. During one raid they were said to have coordinated the theft of 3,000-5,000 horses, driving them to Fort Bridger to trade for more horses to run to New Mexico to trade again. Horses would fall from exhaustion every mile and the local bands of Paiute would feast on the remains.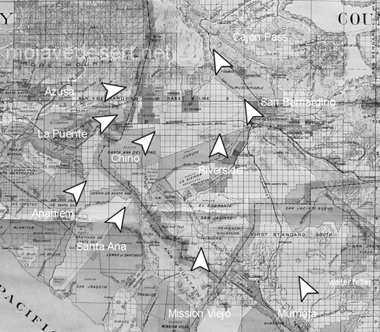 Michael White