Mojave Desert Mines
Old Dutch Cleanser Mine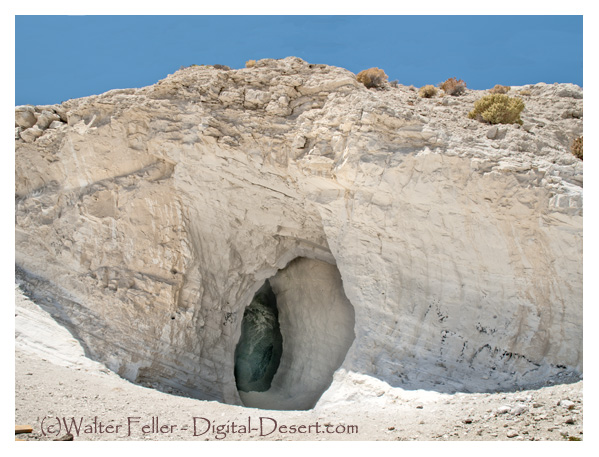 The pumicite mined here was widely known throughout the U.S. as Old Dutch Cleanser, a domestic scouring agent. Production from this site began in 1923 when twelve men were employed to produce 100 tons of pumicite per week.

Initially, hand labor was used to remove slabs of the material pulled up out of the mine by burros then lowered by a tramway to the bottom of the valley. From the base of the rail tramway the pumicite was hauled to a siding on the Southern Pacific Railroad seven miles south at Saltdale.

The mine produced 120 thousand tons of material before it was shutdown in 1947 when pumicite was obtained from other sources.