Zzyzx
Lake Tuendae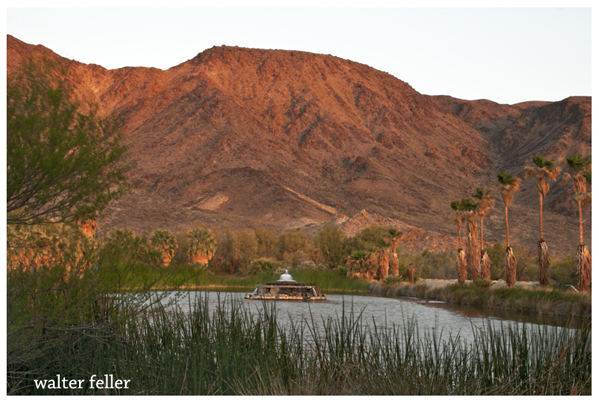 Tuendae - Latin -- To be beheld, protected.

Lake Tuendae at Zzyzx, California Lake Tuendae at Zzyzx, California From its refuge in MC Spring the Mohave tui chub was introduced into Lake Tuendae, an artificial pond excavated by A.E. Springer around 1955 at his Zzyzx Mineral Springs resort.

Around 1955 Dr. Springer planted palms and developed ponds on the property. There, for about 30 years he operated a religious-oriented health resort.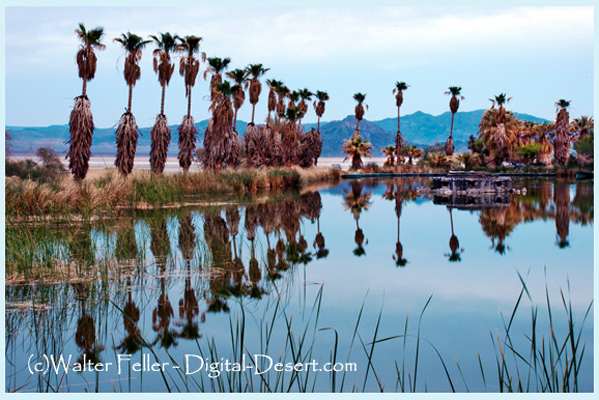 Lake Tuendae is the main pond and the home of the endangered Mojave Tui Chub as well resident American coots. It is visited by many other species of migrating birds during the fall and spring.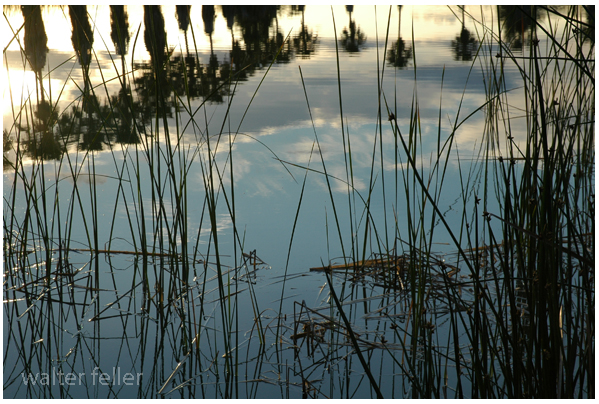 A trail begins in the parking area on the right before the residents' gate. It leads from there around the rectangular. The level footpath is an easy, .25-mile stroll around Lake Tuendae. Exhibits along the way describe the rich cultural history of this oasis.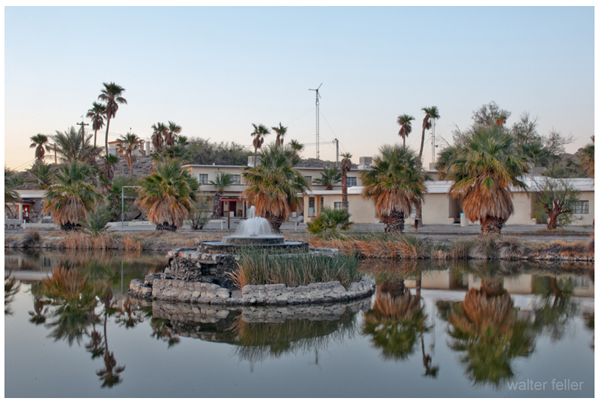 As the trail runs clockwise it reaches the north side of the buildings now making up facilities for the Desert Studies Center. This boulevard is lined by palm trees and centered on a fountain, no longer in operation. The island where the fountain rests is called the Enrico Caruso Island, which was named for the designer and builder, Enrico Caruso who was named for the legendary singer.

From the trail one can enjoy the views over the whiteish playa of Soda Lake to the Old Dad Mountains and the Devil's Playground along the eastern border of the lake. At the west end of the lake the trail crosses the old Tidewater and Tonopah railroad, a 200 mile line between Ludlow, CA and Tonopah, NV. in use until the early 20th Century.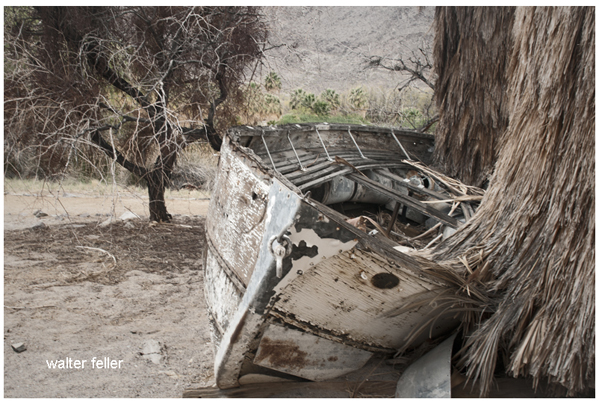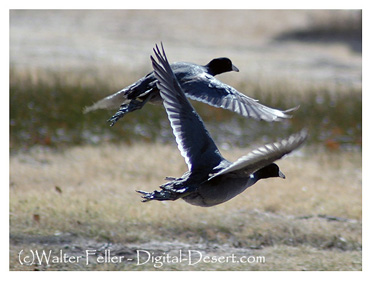 American coot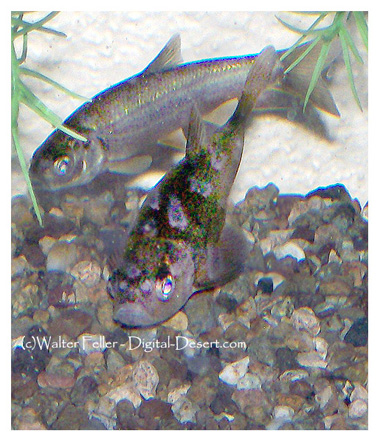 Mohave tui chub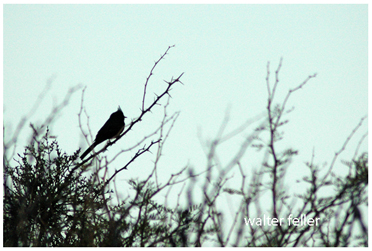 Phainopela