Gold Mines:
Joshua Tree National Park
The Lost Horse Mine
The Lost Horse Mine produced 10,000 ounces of gold and 16,000 ounces of silver between the years 1894 and 1931.

Lost Horse Mine and Lost Horse Mountain Hiking Trail
Distance: 4 miles (4.5 miles on loop trail)
Hiking time: 3-4 hours
Starting point:
Parking area 1.2 miles east of Keys View Road.
Description: Site of ten-stamp mill and foundations. Summit elevation: 5,278 feet.
Difficulty = Moderately strenuous.
Habitat - cactus-yucca scrub.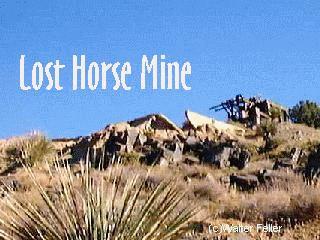 -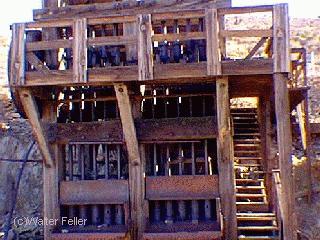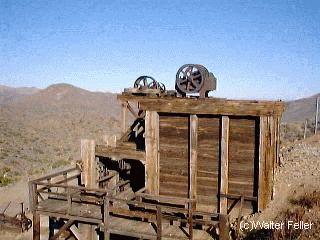 -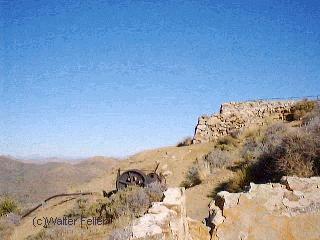 Johnny Lang & the Lost Horse Mine
Some people and places become inextricably linked in history. One wouldn't be quite what it was without the other. In this case, the Lost Horse Mine may have been ...
Lost Horse Valley 360° photo
How does a Stamp Mill work?
A stamp mill was a mechanical crusher, noisy, heavy and somewhat awkward to operate. The stamps were heavy metal weights that were ...