Mojave Desert Parks & Public Lands
Joshua Tree National Park
Desert Ecosystems
Two deserts, two ecosystems, separated for the most part by elevation come together at the park. A vivid contrast between the Colorado and Mojave deserts can be observed.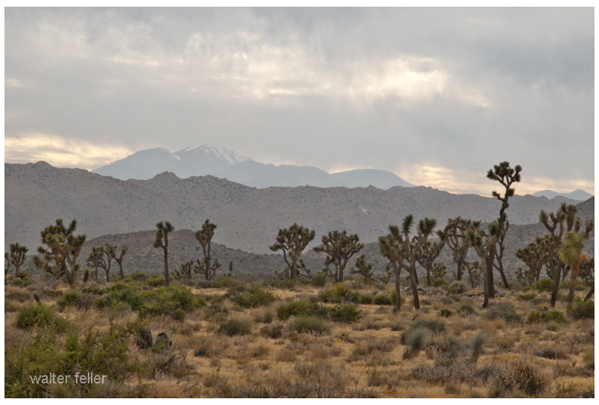 Mojave Desert Photo Tours & Map
A high (over 3,000 feet) desert with more annual rainfall than it's low desert counterpart, home to extensive stands of Joshua Tree.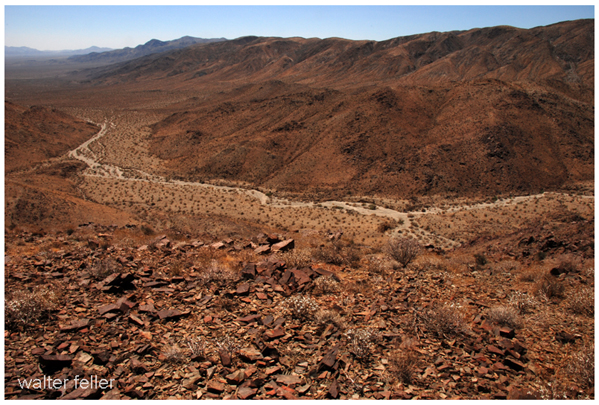 Colorado Desert Photo Tours & Map
Habitat to creosote, ocotillo and cholla, the lower, drier Colorado occupies the eastern portion of the park.
Roads & Trails in Joshua Tree
Nature & Environment
Geology of Joshua Tree
Human History
Camping at Joshua Tree
Map of Joshua Tree National Park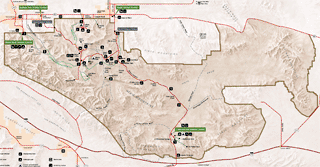 Points of Interest
Aerial Photo Tour