Geology Tour Road:

Stop #3
Nature's Gutter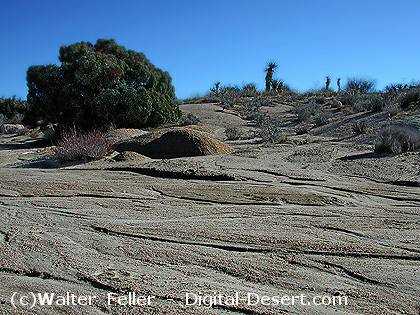 Desert Wash

This is a dry intermittant stream channel, more commonly known as a wash. Intense rainfall can produce flash flooding. Mineral grains, loosened from rocks by weathering, are moved further down the wash by flooding. It may take a number of storms before the grain is finally deposited in an alluvial fan or dry lake.

The soil here contains more moisture. This allows some plants to grow here more readily than in the drier soil away from the wash.

PREVIOUS - NEXT


Also see:
Desert Wash Habitat

Washes generally flow intermittantly after heavy rains, a feast or famine of water that creates ...

Stream Channel Development

Progressive landscape development in any particular area is a function of many factors including climate ...
Clickable map