Communities - Route 66
Hodge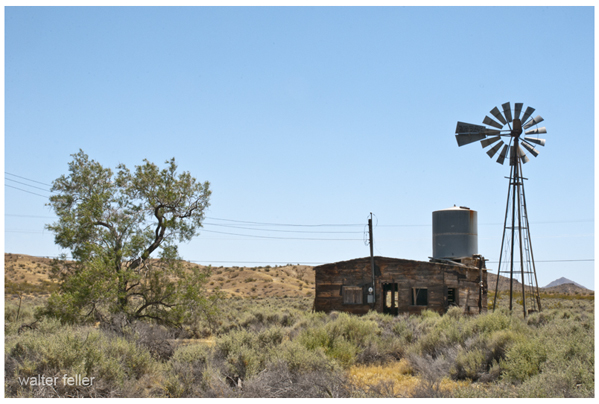 Hodge is located along historic U.S. Route 66 and the Mojave River, southwest of Barstow and north of the Victor Valley.

Mojave Desert Dictionary (Pat Schoffstall)


The most exciting thing about Hodge is that there is a turnoff to go somewhere else.

Hodge: A community and railroad siding 11.5 miles west-southwest of Barstow. In 1863 Edward P. Prothero named the area Cottonwoods. When the California Southern Railroad came through in 1885 they named their station Penn City and later changed it to Hicks. The Postal Department named the post office Pallister and established it on 5 August 1914. On 30 October 1925 the name was changed to Hodge, then discontinued on 31 May 1941. Somewhere in all those dates the area was called both Point of Timbers and Brisbane or Brisbane Valley for Arthur Brisbane, a widely-read newspaper columnist who worked for William Randolph Hearst in the 1920s and 1930s.

Photo: Henry Jay Collection
Images of America: Mojave Desert - John M. Swisher


Jack Rittenhouse noted in 1946 the following about Hodge: "The only business establishment is a gas station with cafe and a few cabins. Railroad maintenance crews live in this quiet little desert center."

Hodge Post Office

This post office in Hodge was established in 1925 and discontinued in 1941. In 1930 it was listed in Ripley's Believe it or Not as being the the smallest federal building in the United States. At 6'x 8' it was so small the mail boxes opened up to the outside because there wasn't room on the inside. It was constructed on skids so it could be easily moved if needed. The last known location was Johnson's Corners, and we have looked everywhere we know to look and cannot find out what has happened to this building.

WPA- Writer's guide: TOUR 12 612, 613

HODGE, 11.7 m. (2,150 alt., 102 pop.), is a supply center. Its brick grammar school, perched on a slight rise (L) serves the far-flung desert district between Barstow and Oro Grande (see below).

The Mojave River nears the highway in Hodge. Screwbean mesquite and green desert willows grow abundantly along its banks. Distantly, the harsh, jagged mass of Iron Mountain protrudes island-like from the sand and gravel wastes.

National Old Trails Highway (N.O.T.)

In the early 1900s, the use of the automobile began to grow and better roads became necessary. The National Old Trails (N.O.T.) planned a road from Los Angeles to New York, and they aligned it next to the AT & Santa Fe railroad tracks from Cajon Pass to Needles. The road passed through Hodge.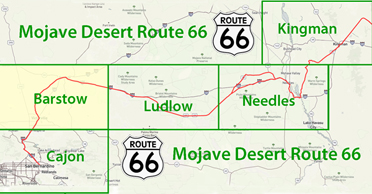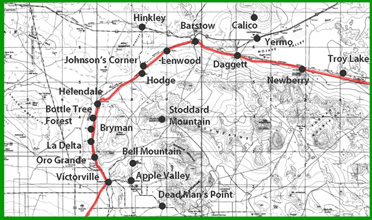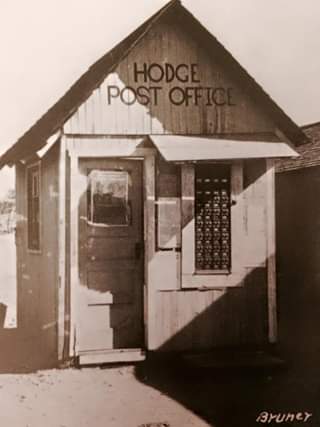 -
Hodge. In 1911, Gilbert Hodge homesteaded large acreage along the Mojave River. Arthur Brisbane, noted newspaper columnist, bought adjoining acreage and in 1925 was responsible for the community being named Hodge in honor of the pioneer settlers, Gilbert and Robert Hodge. Like its neighbor, Helendale, the main activities are dairying and raising alfalfa and grain.

~ Heritage of the Mojave River Valley