Angeles National Forest - San Gabriel National Monument:
Big Pines
History of The Big Pines Recreation Area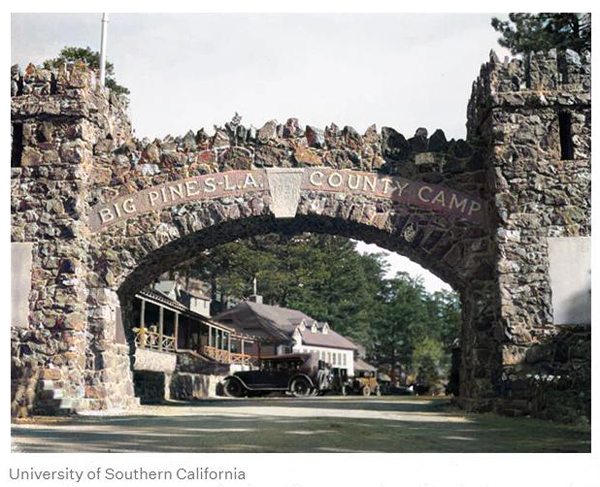 The Big Pines Recreation Camp was the idea of Los Angeles County officials who envisioned building an extensive year-round park in the local mountains. The park would be the crown jewel in the county park system that would allow residents to swim in the surf and have a snowball fight in the same day.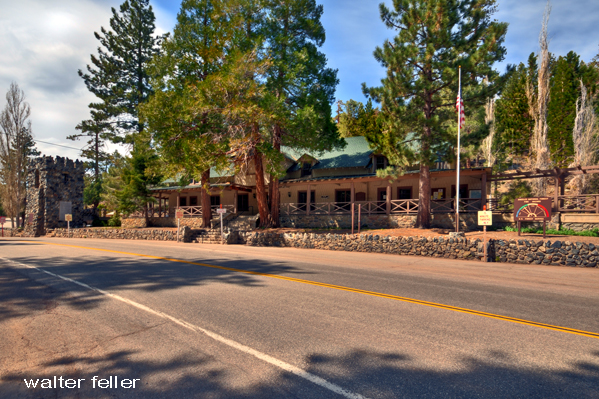 In 1920, Los Angeles County Supervisor R.F. (Fred) McClellan, and Park Superintendent F.E. Wadsworth teamed up with county and forestry officials to survey the San Gabriel Mountains to find a suitable location for the new park. Hiking eastward from Mt. Wilson to Big Bear, the team determined that a heavily timbered section of forest at the head of Swarthout Valley would make an ideal site for the park. The broad, sloping valley was named after the Mormon pioneer Swarthout family, who first settled there around 1852. The location was nearly untouched, but it could be made easily accessible by extending a short section of road up from the nearby Wright's Ranch. The 6,800 ft. elevation ensured snow in the winter, and cool days in the summer.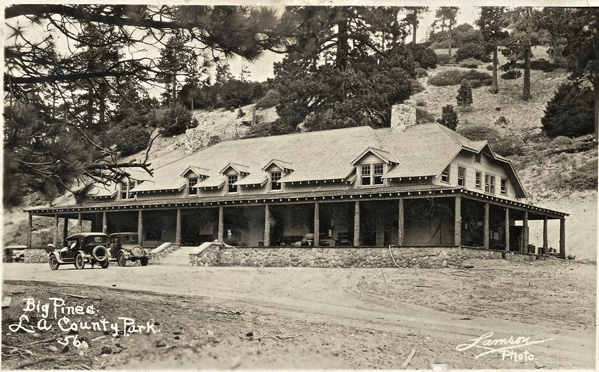 Swarthout Lodge
Beginning around 1921, L.A. County purchased the Big Pines Ranch and other properties in the area, and started building new roads and park facilities. Big Pines Recreation Park was dedicated on July 22, 1924 by a party of city, county, and state officials, and it was opened to the public a few weeks later on Labor Day.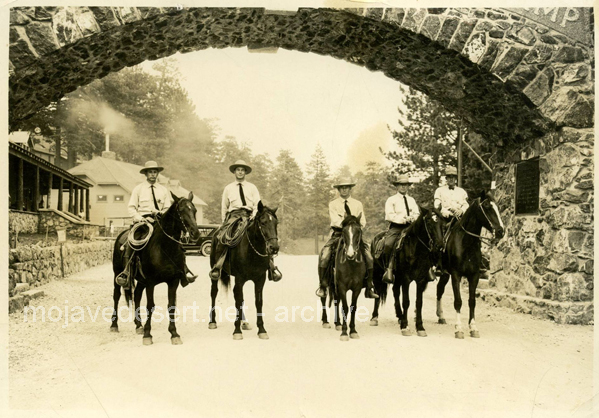 Forest personnel - 1927

(USFS Brochure)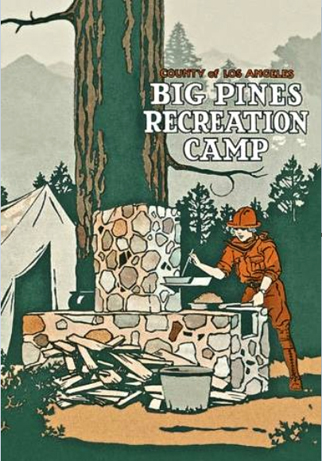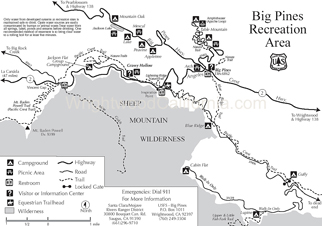 Click for full size map