Death Valley Photos - Furnace Creek Area
Zabriskie Point
Furnace Creek Lake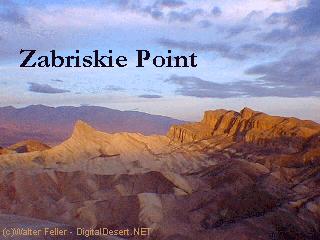 Millions of years prior to the actual sinking and widening of Death Valley and the existence of Lake Manly, another lake covered a large portion of Death Valley including the area around Zabriskie Point. This ancient lake was here approximately nine million years ago. During the several million years of the lake's existence, sediments were collecting at the bottom in the form of saline muds, gravels from nearby mountains, and ashfalls from the then active Black Mountain volcanic field. These sediments combined to form what we today call the Furnace Creek formation. The climate along Furnace Creek Lake was dry but not nearly as dry as today's. Camels, mastadons, horses, carnivores, and birds left tracks in the lakeshore muds along with fossilized grass and reeds. Borates which made up a large degree of Death Valley's historical past were concentrated in the lakebeds from hot spring waters and alteration of rhyolite in the nearby volcanic field. Weathering and alteration by thermal waters are also responsible for the variety of colors represented here.

Regional mountains building to the west influenced the climate to become more and more arid, causing the lake to dry up - creating a playa. Subsequent widening and sinking of Death Valley and the additional uplift of today's Black Mountains tlted the area. This provided the necessary reflief to accomplish the erosion that produced the badlands we see today. The dark-colored material capping the nearby badland ridges is lava from eruptions that occurred three to five million years ago. This hard lava cap has retarded erosion in many places and possibly explains why Manly Beacon, the high outcrop, is much higher than other portions of the badlands. Manly Beacon was named in honor of William L. Manly, who, along with John Rogers, guided members of the ill-fated Forty-niners out of Death Valley during the gold rush of 1849.
Source - National Park Service

Also see:
Death Valley Geology: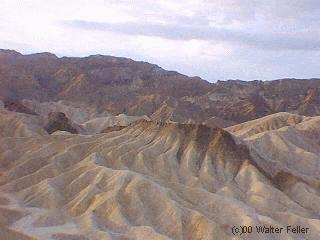 -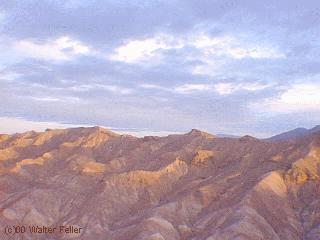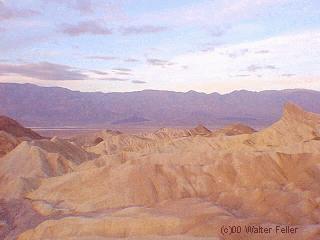 -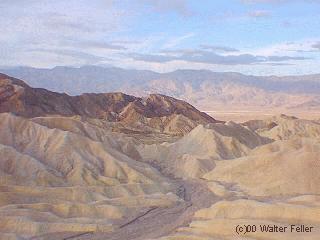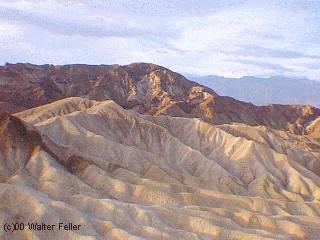 -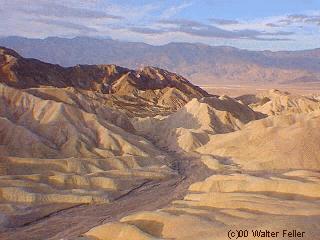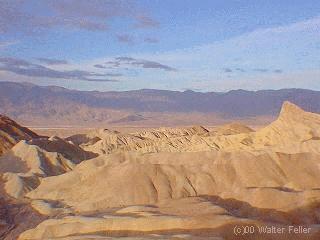 -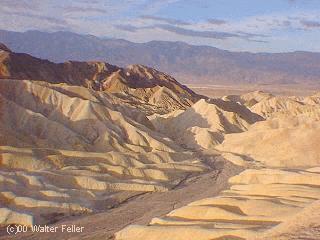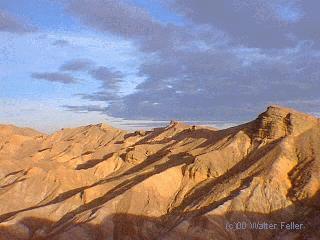 -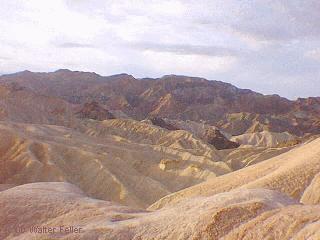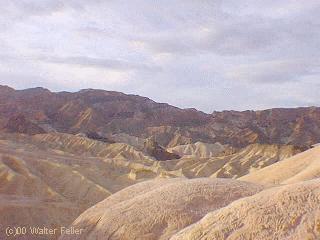 Clickable Map of Furnace Creek Area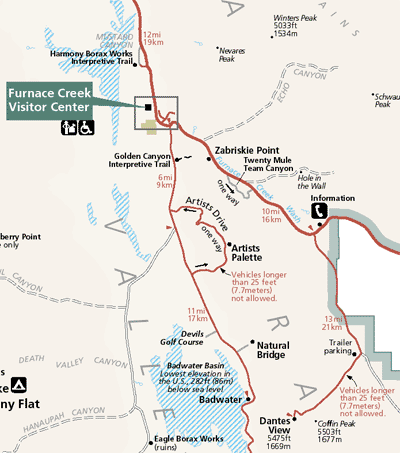 Zoom out to the Map of Death Valley
Christian Brevoort Zabriskie
"Being an active young man, one job was not enough to keep him occupied and he soon branched out into other ventures, one of which was a partnership with a local cabinetmaker to establish a mortuary. ..."