Death Valley - Death Valley Photos
Ashford Mill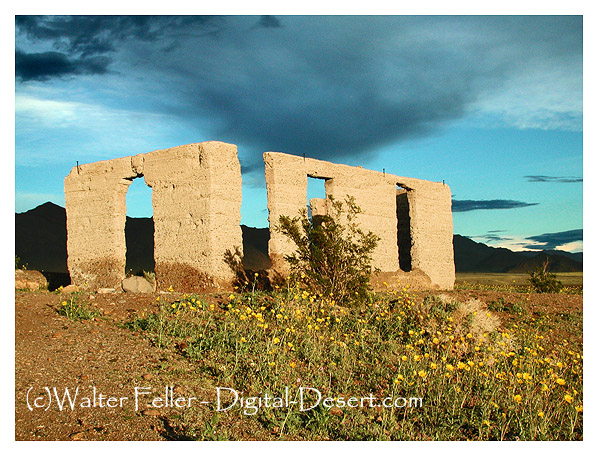 In 1910, Harold Ashford began work in the former claims of the Keys Gold Mining Company. In the mountains to the east Ashford and his brother worked the mine for four years without striking results. They leased the mine to B.W McClausland and his son Ross which led to the construction of a 180 ft. tunnel into the side of the mountain. The mill was built 5 miles southwest and 3,500 ft. below the mine. It employed 28 men and $100,000 worth of gold was extracted but mine expenses exceeded the profit of gold and the mine was shut down.

Also see:
Ashford Mill & Shoreline Butte
Geology: The Ashford Mill processed gold for a very brief time in the early 1900ís. The source was a mine in the southern Black Mountains to the east of the site. ...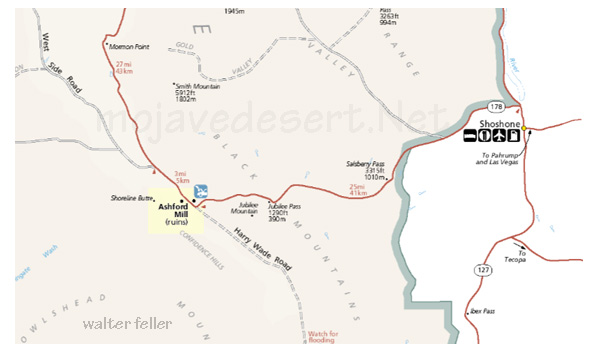 Desert Gold Mines & Mills
-
Ashford Mill Gallery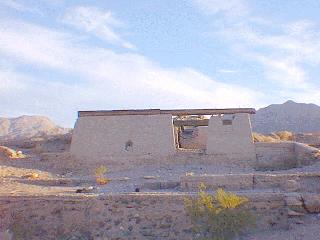 -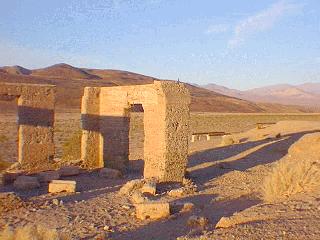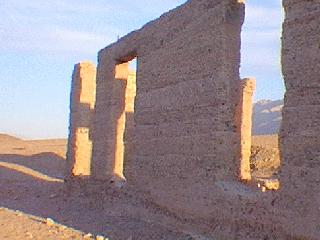 -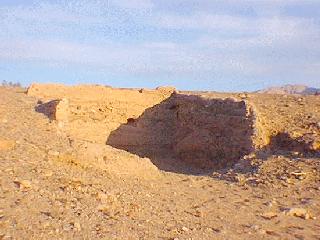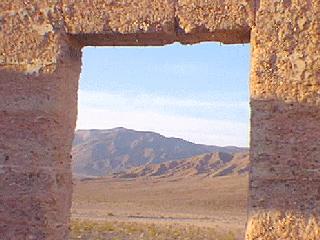 -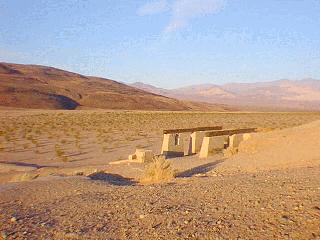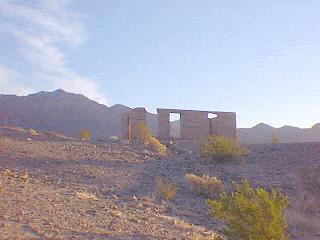 -