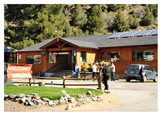 Mountain Hardware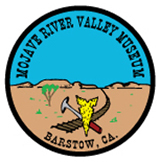 Mojave River Valley Museum



Mojave Desert Communities - Antelope Valley:
Willow Springs, California
Historical Landmark (130)

Description:
Willow Springs was visited by Padre Garcés in 1776 while following the old Horse Thief Trail (later known as Joe Walker Trail) - Frémont stopped here in 1844, and the famished Jayhawk Party of 1850 found water here while struggling from Death Valley to Los Angeles. Still later, Willow Springs was a stage station of the Los Angeles-Havilah and Inyo Stage Lines.

Registration Date: 1/31/1934
Location:
City: Rosamond
County: Kern
Directions:

From State Hwy 14, go 6.8 mi W on Rosamond Blvd, then N 0.7 mi on Tehachapi Willow Springs Rd, then 0.6 mi NW on Truman-Manly Rd, Rosamond

-
Willow Springs is an unincorporated community in Kern County, California.[1] It is located 7.5 miles (12 km) west of Rosamond,[2] at an elevation of 2523 feet (769 m).[1] Willow Springs is the site of the Willow Springs International Motorsports Park.

A post office operated at Willow Springs from 1909 to 1918.[2] The local springs provided water for Native Americans and early travelers.[2] Willow Springs was an important stop on freight and stage lines.[2] Most of the masonry buildings were built around 1900 by Ezra Hamilton.[2]


Sources:

State of California
wikipedia
1. USGA
2. Durham, David L. (1998). California's Geographic Names: A Gazetteer of Historic and Modern Names of the State. Quill Driver Books. p. 1128. ISBN 9781884995149.