Mojave Desert Communities:
Lancaster, California
The Beginning
The Southern Pacific Railroad built a line from San Francisco to Los Angeles which was completed in 1876. Along the line was a water stop located in what is now Lancaster. The Southern Pacific constructed homes for their employees engaged in maintaining the railroad. The Gilwyn Hotel was built near the water stop in the beautiful desert plains area and a small town began to develop.

Generally, the name "Lancaster" is attributed to a Mr. M.L. Wicks, a real estate developer who in 1884 purchased over 38,000 acres of land for a price of about $96,000 from the Southern Pacific Railroad. He then named the area for his former home, Lancaster, Pennsylvania. However, in publications pre-dating Mr. Wicks, a place called 'Lancaster' in association with the railroad was mentioned. So the name of the city may probably be most accurately attributed to the Southern Pacific.

Lancaster, CA - Area Feature Tours
Ripley Desert Woodland
The park protects and preserves an impressive stand of native Joshuas and junipers which ...
Poppy Reserve
Nestled in the Antelope Buttes 15 miles west of Lancaster, California is located on California's most consistant ...
Tropico Gold Mine
Ezra Hamilton owned a pottery Los Angeles California. He made bricks and pipe from the fire clay mined from ...
Saddleback State Park
In the springtime (February through May) wildflowers may put put on a beautiful display of color. This is usually ...

Antelope Valley
West Mojave Desert
Mojave Desert Wildflower Guide
Also see...
Palmdale CA
Mojave CA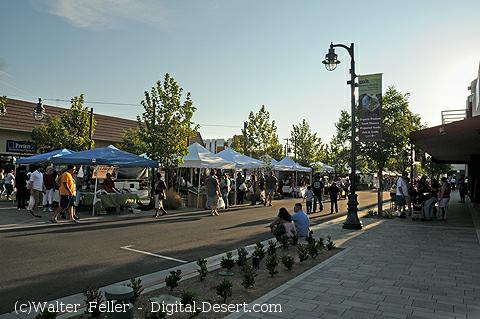 Lancaster Weather
Elevation: 2355 feet

County: Los Angeles

Land area: 94.0 square miles