Nature
Desert Wildlife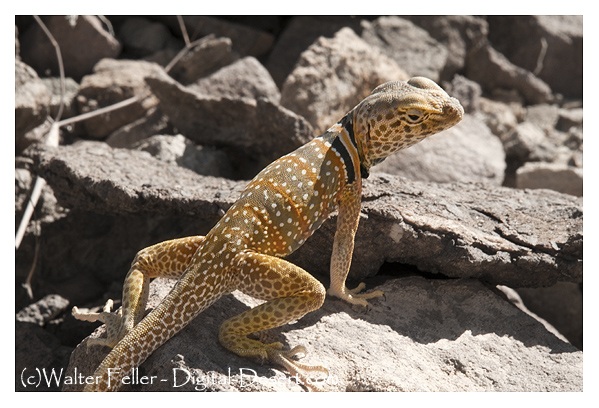 Although at first glance the desert seems to have little in the way of wildlife, it actually contains large, diverse populations. The desert environment may seem an unlikely place for animals to thrive or even exist. However, desert animals have adapted to their environment, and each fills an important niche in the desert ecosystem.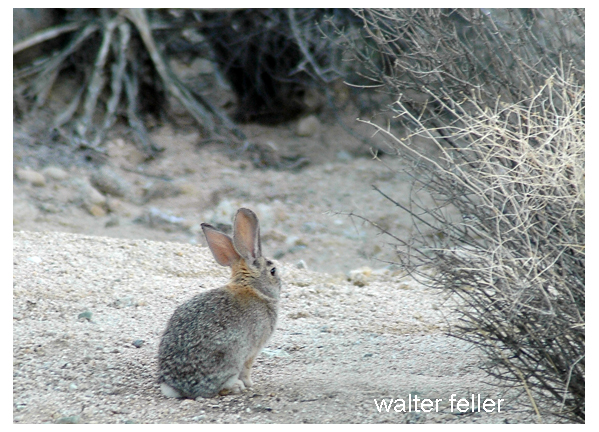 Some animals survive only in the Mojave Desert, these are called endemic species. Some animals live throughout all the southwestern desert areas and some are merely passing through on a migratory path. Regardless, whether living permanently in the Mojave, staying only seasonally or flying by, adaptations to the extreme climate and lack of water must be made. Endemic species usually have adapted to these conditions to the highest degree.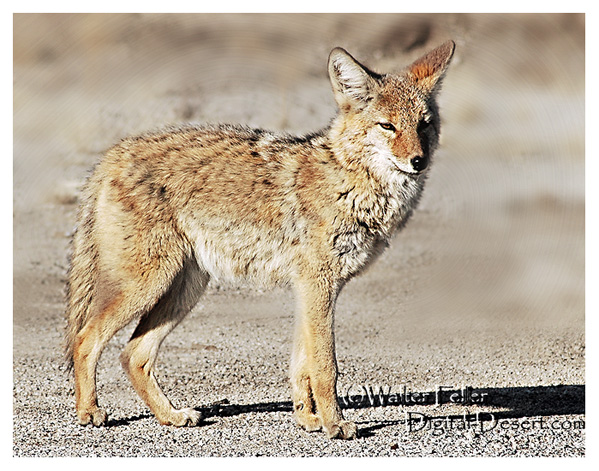 Source/references:
California Department Fish & Game
National Park Service
& others

Where to go ...

Watchable Wildlife Areas
Places you can go to increase your chances of seeing desert wildlife in nature.
Long-nosed Leopard Lizard



Special Wildlife Sections
Feral Animals
Natural History Book Store
Wildlife by Type
Wildlife by Predation
Wildlife by Diet
Many animals get their water from the food they eat. Green leaves contain lots of water. The animals that eat only plants, like the cottontail and chuckwalla, are called herbivores. The body of an animal also contains liquid in its blood and tissues. Animals that eat only other animals are called carnivores. The coyote will eat just about anything, plant or animal. That's what makes him a master at desert survival. Animals that eat both plants and other animals are called omnivores.
Wildlife by Activity
Other: