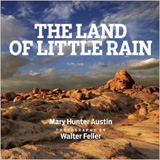 Mojave Desert Map
Western Mojave Desert
Geographic Regions
Antelope Valley

The Antelope Valley in California, United States is located in northern Los Angeles County and the southeastern portion of Kern County, California and constitutes the western tip of the Mojave Desert.

Victor Valley

Victor Valley is a broad valley located in the Mojave High Desert lying north of the San Bernardino Mountains, east of the Antelope Valley and west of Lucerne Valley. It extends northward along the Mojave River to approximately Helendale.

Silver Valley (Barstow)

An extension of the Victor Valley along the Mojave River from the Helendale fault eastward to Afton Canyon.

Lucerne Valley

East of the Victor Valley, west of, and generally including Johnson Valley north of the San Bernardino Mountain Range.
Western Mojave Desert Highways & Freeways
Western Mojave Desert Wilderness Areas