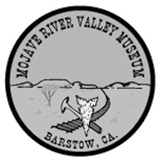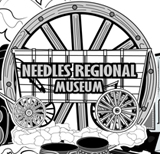 Mojave Desert Communities - Antelope Valley:
Rosamond, California
Rosamond is a census-designated place (CDP) in Kern County, California, USA, 20 miles (32 km) north of Palmdale, in the Antelope Valley, the westernmost desert valley of the Mojave Desert. Rosamond is also 13 miles (21 km) south of Mojave,[2] at an elevation of 2342 feet (714 m).[1] According to 2000 United States census data, the town population was 14,349.

The Postal Service shows portions of Rosamond as having the names Tropico Village, named after a mine, and Willow Springs.
History
Rosamond was originally established in 1877 as a townsite which was owned by the Southern Pacific Railroad and was named 'Rosamond' after the daughter of one of the railroad officials.[2] The first local industries were mining and cattle. During the 1890s, gold was discovered and Miners quickly traveled to the area and populated it in order to strike it rich; however, the industry waned for many years, yet later had some success with a small boom during the 1930s. In 1933 Muroc Army Air Field was established, which has since been renamed Edwards Air Force Base in honor of fallen test pilot Glenn Edwards.

The Rosamond post office opened in 1885, closed in 1887, and re-opened in 1888.[2]
Seasonal Change
An interesting place to explore, Rosamond changes with the seasons. Around the beginning of March is when the frost is at its heaviest, and later towards the middle of March the frost will end. Spring wildflowers include Lupines, the California Poppy, Fiddlenecks, purple owl's clover, California Goldfields, Creamcups, and Coreopsis. Summertime turns the landscape many shades of gold. Many types of reptiles are very active during the summer months. The Common Side-blotched Lizard is active on rocks, fences, and canyon walls. Summer nights are cool enough to hear the chorus of a Pacific Tree Frog or the hooting of a Barn Owl. Fall is great for stargazing with the family. Winter brings snow occasionally. Snow has become more common in the past few years, even to the point where Snow Chains were required to drive on the Antelope Valley Freeway.
Geography
Rosamond is situated on the northern end of the expansive Antelope Valley, which comprises the westernmost valley of the Mojave Desert. Because the elevation is in the range of 2000 to 3,000 feet (910 m) above sea level, the area, like the other parts of the Mojave Desert region, is alternatively referred to as the High Desert. Some cities and communities within the trading area of Rosamond include Lancaster, Palmdale, Lake Los Angeles, Quartz Hill, Ridgecrest, and Santa Clarita. Residents of these desert cities and unincorporated communities share Sierra Highway, Angeles Forest Highway, Angeles Crest Highway (State Route 2), and the Antelope Valley Freeway (State Route 14) for commutes to the San Fernando Valley and Los Angeles Basin in order to get to work.

Willow Springs, California Willow Springs lies west of central Rosamond and was a watering hole for stagecoach travelers for generations. Due to the water now not available at the surface as it once was, the age-old springs are but a memory. Today Willow Springs Raceway is nearby, which hosts a variety of motor racing events - and attracting people from all over Southern California and beyond.

Rosamond is located at 34°51'51?N 118°09'48?W? / ?34.86417°N 118.16333°W? / 34.86417; -118.16333.[1]


Source(s):

wikipedia