Mojave Desert Communities: Kern County
Ridgecrest
Elevation: 2,290 ft.

Ridgecrest is located in the southern portion of the Indian Wells Valley and in the northeast corner of Kern County, surrounded by four mountain ranges; the Sierra Nevada on the west, the Cosos on the north, the Argus Range on the east, and the El Paso Mountains on the south. It is approximately an hour and quarter from the Lancaster/Palmdale area and approximately two hours from both Bakersfield and San Bernardino. A favorable characteristic of the City is its proximity to two major highways, the 395 and 14. Air travel in and out of the city is provided through the Inyokern Airport. These attributes make Ridgecrest, a central location for shopping and business for the Eastern Kern County area.

Ridgecrest evolved into a growing and dynamic city during the 1950ís and 1960ís as a support community, vital to the mission of the Navy, by providing housing and services for Federal employees and contractors. Ridgecrest incorporated in 1963 and now provides shopping and services for over 40,000 people throughout the Indian Wells Valley.

China Lake Naval Weapons Center (NWC) and now the China Lake Naval Air Weapons Station (NAWS) is home to the Naval Air Warfare Center Weapons Division, which continues to be the major source of employment for Ridgecrest residents. The economic stability of Ridgecrest as service community for the NAWS has been essential to its successful emergence as a community in its own right. .

As the only incorporated community in the Indian Wells Valley, Ridgecrest boasts a thriving economy and a robust population of just over 27,000 people. Ridgecrest acts as the shopping and business center for northeastern Kern County.

Randsburg
A living ghost town

Trona Pinnacles
This eerie, fantastic landscape is one of the most unique geological features in ...

Red Rock Canyon
Red Rock Canyon State Park features scenic desert cliffs, buttes and ...

Burro Schmidt Tunnel
William "Burro" Schmidt spent 38 years digging through Copper Mountain in the ...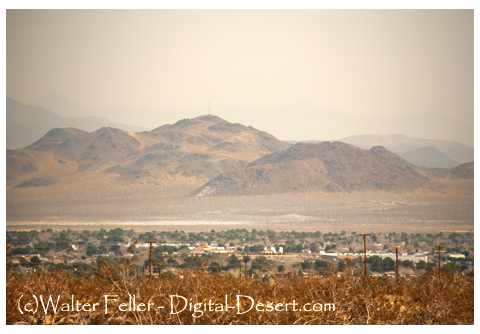 Ridgecrest Weather
Map of Ridgecrest, CA