Mojave Desert Communities: Kern County
Ridgecrest
Ridgecrest, California

Elevation: 2,290 ft.

2000 Census: 27,772
Ridgecrest: 24,927
China Lake Acres: 1,761
Inyokern: 984

Ridgecrest is situated in the Indian Wells Valley between the Sierra Nevada high country and the dramatic desert of Death Valley.




Randsburg
A living ghost town

Trona Pinnacles
This eerie, fantastic landscape is one of the most unique geological features in ...

Red Rock Canyon
Red Rock Canyon State Park features scenic desert cliffs, buttes and ...

Burro Schmidt Tunnel
William "Burro" Schmidt spent 38 years digging through Copper Mountain in the ...

External links:

Maturango Museum
Cultural history, natural history and geology of the Northern Mojave Desert emphasizing our Indian Wells Valley.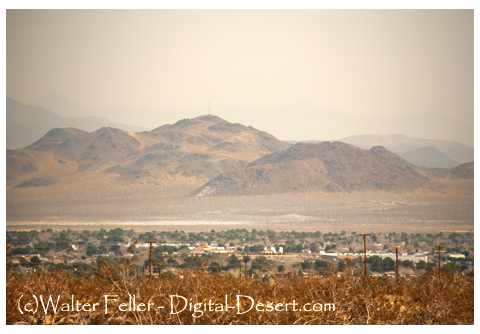 Map of Ridgecrest, CA