Desert Springs
Mojave Preserve: Mojave Road
Piute Springs
A narrow ribbon of willows, cottonwoods, and rushes thrive along a half-mile section of Piute Creek.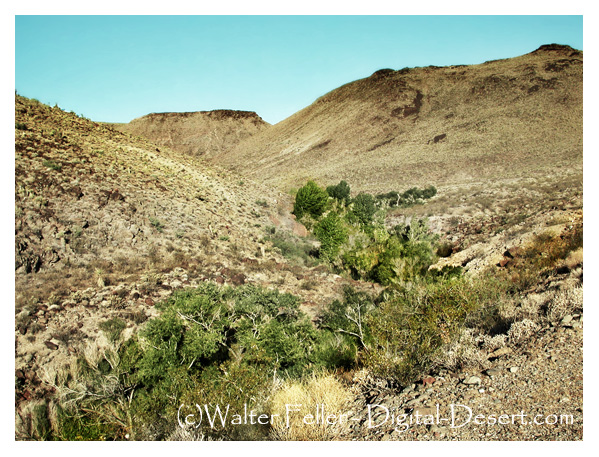 The ruins of Fort Piute, one of a string of military outposts built along the Mojave Road, is located at this spring.

6.1 miles west of US 95 on the unmarked Mojave Road (turn at mile marker 75), then 3 miles west on an extremely rough unmarked dirt road.

source- nps
Ecology
Providence Mountains - Lanfair Valley

This subsection includes Lanfair Valley, the mountains surrounding it, ...
Native Culture
Mohave, Chemehuevi, Southern Paiute