Desert Springs
Joshua Tree National Park -
Oasis of Mara
In deserts the presence of water, that rarest of desert commodities, allows life to flourish and provides an oasis for natural and human activity. The Oasis of Mara is a cornerstone of the Joshua Tree National Park story.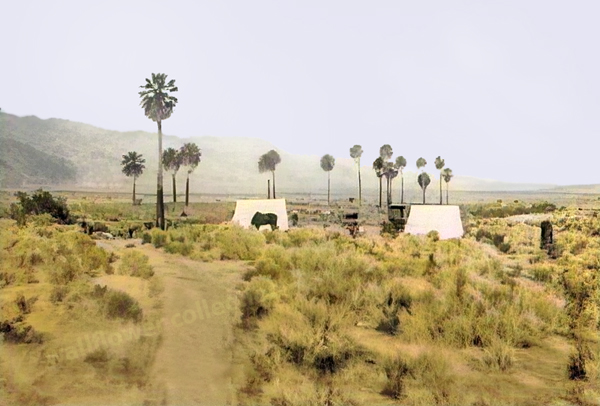 Oasis of Mara possibly 1904

The oasis was first settled by the Serrano who called it Mara, meaning "the place of little springs and much grass." Legend holds they came to the oasis because a medicine man told them it was a good place to live and that they would have many boy babies. The medicine man instructed them to plant a palm tree each time a boy was born. In the first year, the Serrano planted 29 palm trees at the oasis. The palms also provided the Serrano with food, clothing, cooking implements, and housing. In addition, the palms are habitat for a wide variety of desert creatures from colorful orioles to the palm-boring beetle.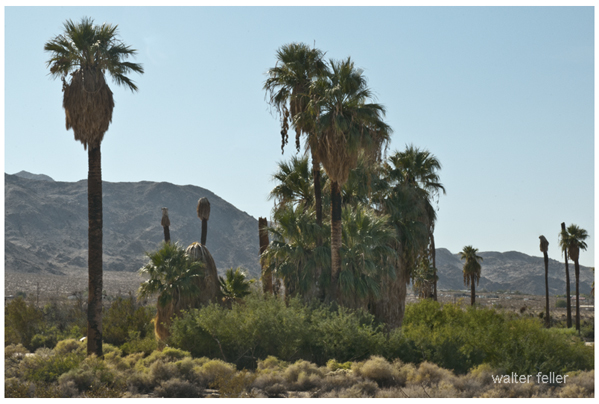 Oasis of Mara - 2016

Early American survey parties arrived at the Oasis of Mara in the 1850s and found the area under cultivation by the Serrano. Corn, beans, pumpkins, and squash were all grown with the life-giving waters that rise at the oasis along the Pinto Mountain Fault. The Chemehuevi settled at the Oasis in 1867 and intermingled peacefully with the Serrano.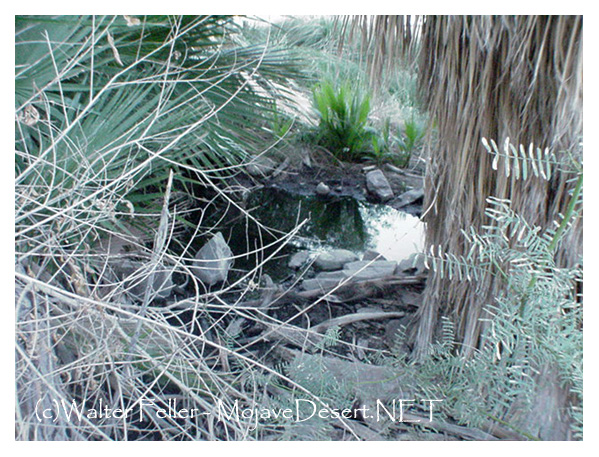 Water in spring at oasis - 2006

By 1870, prospectors attracted to California by the discoveries at Sutter's Mill had drifted into the desert looking for gold. The Anaconda Mine began operation south of the Oasis in 1874. The Lost Horse, the Desert Queen, and other claims soon followed. Trees began to be cut at the Oasis, and water siphoned away to support the growing mining operations.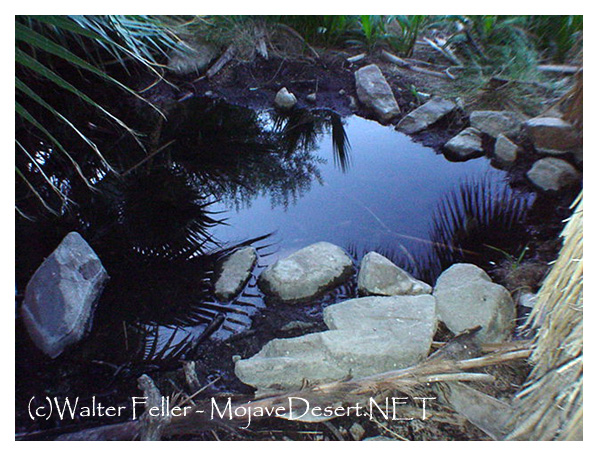 Water in spring at oasis - 2006

On the heels of the miners, cattlemen moved to the area in the 1880s to take advantage of the high desert grasslands of the Pinto and Little San Bernardino Mountains. The McHaney brothers ran an active cattle trade that was alleged to include stolen cattle that they pastured in isolated rocky coves near Hidden Valley.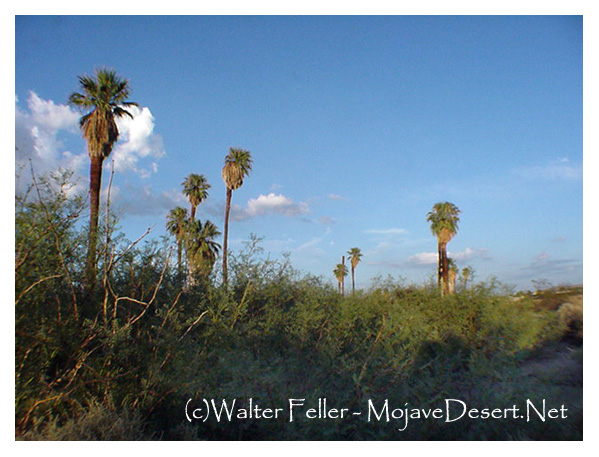 Oasis of Mara 2010

Bill McHaney became the first non-Indian to live at the Oasis in 1879. Later, Jack Rankin and Billy Neaves built an adobe house at the east end of the Oasis. It stood for over 40 years and served as a residence, a stage line stop, and a meeting place. The Barker and Shays Cattle Company dug a 600-gallon well around 1900 for use by the growing population. A 1902 census found 37 Serrano and Chemehuevi living at the Oasis. As more non-Indians arrived, the Indian families began to drift away, and by 1913, the Serrano and Chemehuevi were all gone.

Following World War I, the town of Twentynine Palms saw an influx of veterans suffering from the effects of gas inhalation, drawn to the area by its warm, arid climate. The establishment in 1936 of a vast stretch of the desert above town as Joshua Tree National Monument drew more people to the area. The Twentynine Palms Corporation donated the Oasis of Mara to the National Park Service in 1950 to use as its headquarters and primary visitor center.

Today, more than 140,000 people annually visit the Oasis Visitor Center where they receive information about the park and learn about its natural and human history. Many visitors also take the opportunity to walk the Oasis of Mara nature trail.


Source: National Park Service Brochure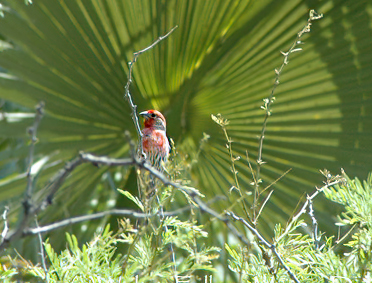 Oasis of Mara Nature Trail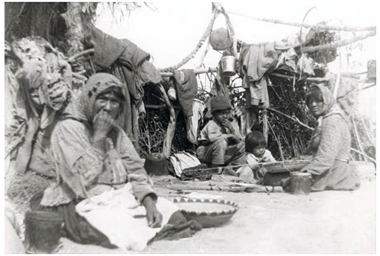 Chemehuevi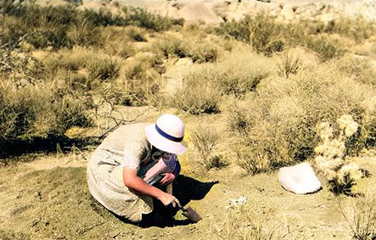 Elizabeth Campbell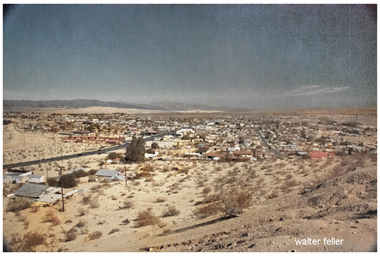 Twentynine Palms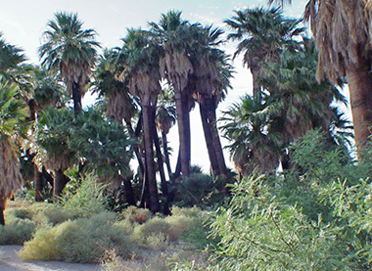 Fan Palm Oases