---------
Please Donate!
---------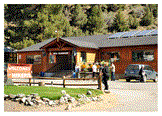 Mountain Hardware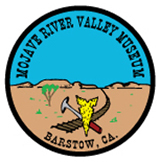 Mojave River Valley Museum



Ghost Town - Nevada
Goodsprings, NV.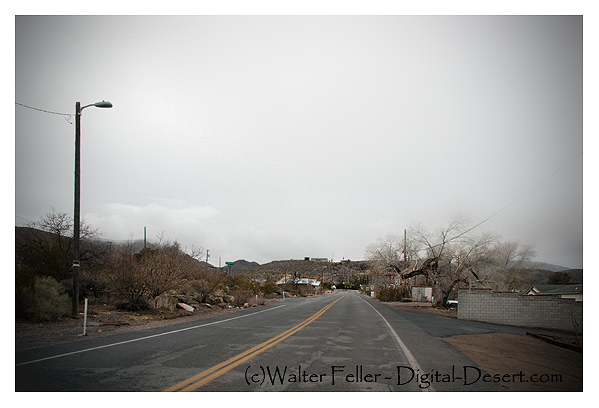 Community Church

This church was built in 1980. A visiting minister from Las Vegas holds regular services here.

Campbell Stone Cabin

This cabin is the oldest permanent structure in Goodsprings. It was built in 1886 by a mining promoter named A.G. Campbell.

Post Office

This shack served as the Goodsprings post office through the 1930s to the 1950s.

General Store

Originally built in 1913, this building was the Goodsprings Cafe. It now serves as a small general store and information center.

Pioneer Saloon

Also built in 1913 at the same time the Goodsprings Cafe eas, is the Pioneer Saloon and restaurant.

Yellow Pine Mill Site

To crush copper ore a small mill was built on this site in 1898. In 1910 it was expanded to process lead and zinc ore. A fire in 1929 destroyed the mill leaving on the ruins of the foundations you see today.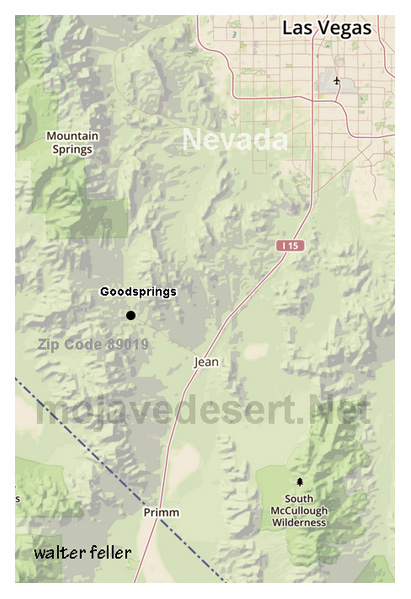 Malachite aft. azurite
Malachite aft. azurite. copper carbonate. Blue Jay Mine, Goodsprings, NV · Metallic Oxides · features - ecology: wildlife - plants - geography: places ...

Three Santa Fe subsidiaries
Again there were grandiose plans of extension, and even a survey to Goodsprings, but nothing came of it. The Atchison, Topeka & Santa Fe purchased the ...