Goodsprings, Nevada : Pioneer Saloon
Carole Lombard Memorial Room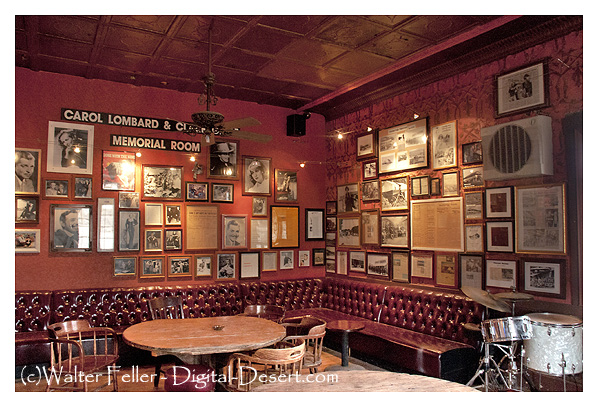 On January 16, 1942 Carole Lombard boarded the TWA DC-3 in Las Vegas with her mother, Elizabeth Peters, and 16 others. Shortly after takeoff, the plane veered off course and the plane crashed into a cliff near the summit of Potosi Mountain. Everyone was killed. She was 33. The actress was famous for her roles in comedies, and for her marriage to the actor Clark Gable.

What is now dedicated to her memory as "The Carole Lombard Room" at the Pioneer Saloon in Goodsprings, Nevada was used as headquarters for search and recovery operations.

Hysterical with grief and adrift, Gable drank heavily and struggled to complete his work on "Somewhere I'll Find You." In August 1942, Gable decided to enlist in the U.S. Army Air Forces. He spent most of the war in the United Kingdom, and flew several combat missions earning several decorations for his efforts. He would remarry twice more, but when he died in 1960 Gable was buried next to Lombard.