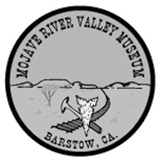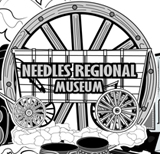 Southeast Death Valley Region
Dumont Dunes
SE1. Location/Access:
(35o 41.296'N, 116o 13.803'W). The dunes can be reached by traveling 4 miles north of the Harry Wade Road junction with CA 127 and turning east for 2.7 miles. After this, there is a junction and the main road curves to the right over the Amargosa River and the GPS coordinates are located 1.8 miles past the river on the mesa upon which the dunes sit. Any vehicle can make it but good traction may be needed because of the sand and water crossing. The area is currently experiencing an explosion of off-road vehicle use. Be careful. Access to the dunes themselves will cost you. As of early 2008, the charge was $30 for a pass to access the dunes by vehicle. This can be avoided if you park before the entrance shed and hike south up the hill.

Best Time: Late afternoon, all year.

Geology: The Dumont dunes are about 400ft high and extend for nearly 12 miles. They have been estimated to contain 6.8 billion cubic feet of sand (MacDonald, 1970). Most every dune type exists here in the dune field including barchans, transverse, star and longitudinal dunes. The source of the sand is predominantly from the west and south probably derived from alluvial fans and the floodplain of the Amargosa River. The dunes most likely postdate the last high stand of Lake Manly, probably about 18,000 years ago. The Dumont Dunes are one of several dozen dune fields in that that are classified as "booming sand dunes". While the best sounds in the California desert can be heard at the Kelso Dunes some distance south of here, these and the Eureka Dunes offer some noise under favorable conditions. The noise in generated when sand grains slide against one another during a sand cascade or rarely during sand storms. The frequency seems to be controlled by the depth and thickness of the sliding dry sand layer (Vriend, et. al, 2007).


Dumont Dunes
The Dumont Dunes Off-Highway Vehicle Area, also referred to as an Open Area, is an exciting and remote area for off-highway vehicle recreation. Bordered by steep volcanic hills and the slow running Amargosa River, the region is easily recognized from a distance by its distinctive sand dunes. ...