Death Valley National Park: Backcountry Roads:

Greenwater Valley
Route #15
Vehicle needed:
high-clearance

Distance:
28 miles

Start:
Dante's View Road, 7.5 miles south of Hwy 190

Camping:
yes, after 2 miles from either end

Description:
From the Dante's View Road to Hwy 178, this road follows the length of this mid-elevation valley. Good for spring wildflowers if winter rains fall. Once bustling during mining booms, little remains of the ghost towns of Furnace and Greenwater accessible via side roads. A rough, dead-end road to Gold Valley (4x4 required) leads off to the west 17 miles from the north end.
Also see:
Ecosubsection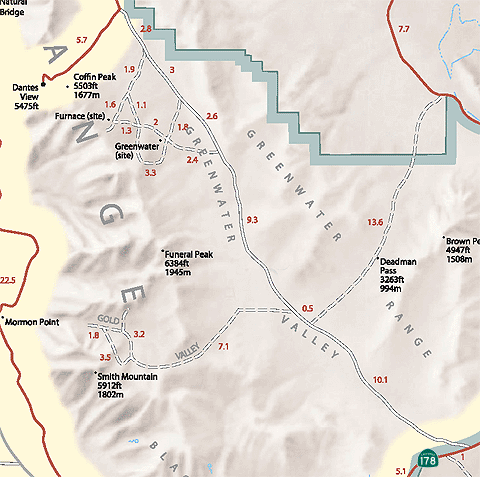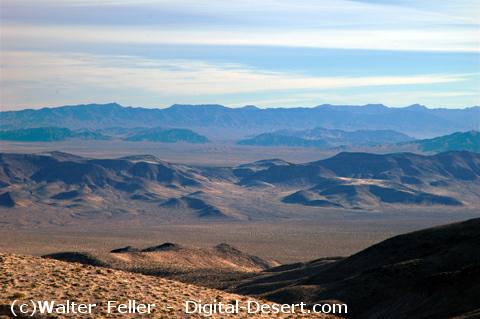 Greenwater (closest) & Amargosa (furthest) Valleys as seen from Dante's view.