West Side Road:
Shoreline Butte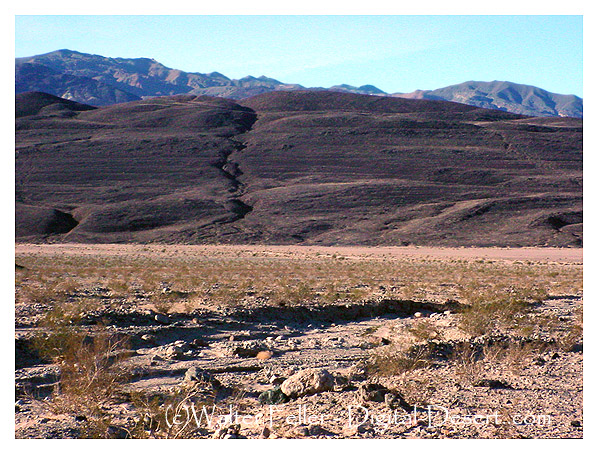 Look carefully and you can see several horizontal lines carved into the northeast flank of Shoreline Butte. These lines are actually flat terraces called strandlines that are cut into the hillside by waves battering the shore. It takes some time for waves to gnaw away terraces like these, so these benches provide records of times when the lake level stabilized long enough for waves to leave their mark on the rock. The highest strandline is one of the principle clues that geologists use to estimate the depth of the lake that once filled Death Valley.
Lake Manly
Shorelines of ancient Lake Manly are preserved in several parts of Death Valley, but nowhere is the record as clear as at Shoreline Butte. ...
Shoreline Butte Geology
Shoreline Butte is a badly eroded basaltic cinder cone that has been shaped by wave erosion from Pleistocene Lake Manly. ...