Nevada - Valley of Fire State Park:
Prehistoric Man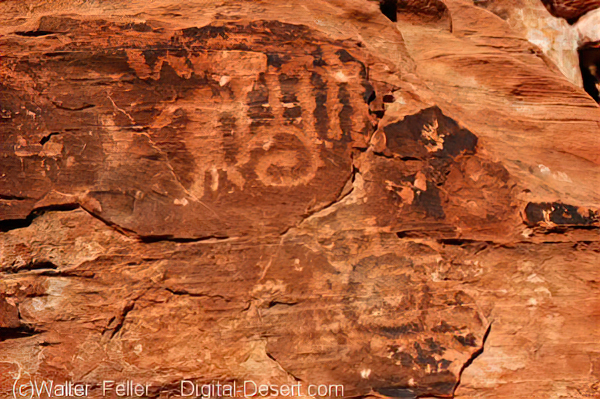 Valley of Fire was used by Basket Maker people and later by Anasazi Pueblo farmers in Moapa Valley. Estimated occupation dates back to 300 B.C. to 1150 A.D. Southern Paiutes inhabited this area during historical times. Hunting, food gathering, and religious ceremonies probably occurred during their visits. A lack of water would have limited their stay. Several sites within the park exist where these ancient people created rock art.
(w)

Also see:
Southern Paiutes of Las Vegas Valley
In the southern Great Basin, the native people in protohistoric and historic times were known as Paiutes. They spoke a Numic language of the great ...
Southern Paiute
Historically, the largest population concentrations of Paiutes were along the Virgin and Muddy rivers; other Paiutes adapted to a more arid desert ...