Also see:
Railroads: Tehachapi, CA
Tehachapi Loop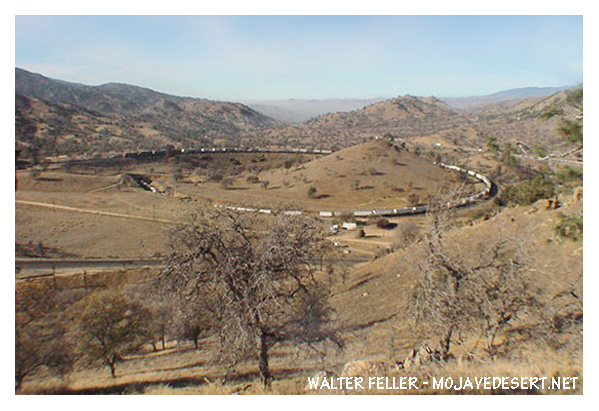 Built between 1874 and 1876, world famous for its unique solution to what was considered an unsolvable problem in building the railway through an exceptionally steep section of the mountains to the Tehachapi pass.

Civil Engineer William Hood designed the 3,799' loop to a maximum gradient of 2.2% to raise the rails to gain the nearly 80' required. It is one of the seven wonders of the railroad world.
History of the Tehachapi Loop
The Tehachapi loop, nestled in the mountain range at the Tehachapi Pass, is a circular landmark section of the 70 mile stretch of railroad track which connects Bakersfield in the San Joaquin Valley and Mojave in the Antelope Valley of south central California, and is situated about 14 miles northwest of Tehachapi itself. The Tehachapi Mountain Range, which the rail line traverses, divides the San Joaquin Valley in the northwest and the Mojave Desert in the southeast. It is a short transverse range which runs SW to NE connecting the southern end of the Sierra Nevada Mountains to the east and the Coastal Range to the west.

The Tehachapi Loop was originally built and owned by Southern Pacific Railroad in 1876, but after a lengthy and complicated acquisition process by Union Pacific Railway to purchase South Pacific, spanning almost 100 years, the deal to merge the two was finalized in 1996.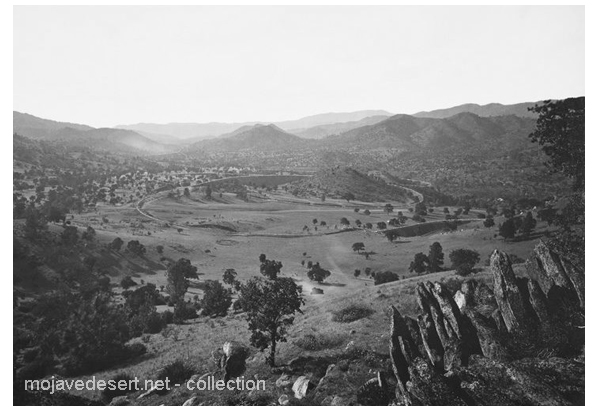 On November 8th, 1874 when the first South Pacific rail car reached Bakersfield, construction on the Tehachapi Loop began, and on September 5th 1876 the first train to use the newly completed structure, arrived at Los Angeles en route from San Francisco. A setback for Southern Pacific occurred in the summer of 1952 when an earthquake shattered Tehachapi Pass and closed down the Loop while repairs could be completed.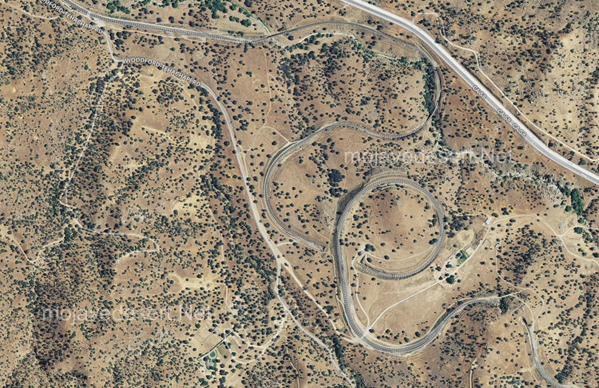 Satellite image of Tehachapi Loop

The Tehachapi Loop winds in a circular path, completing the circle by passing over/under itself, thus explaining the term "loop". The loop design, known as a spiral or helix, eases the angle of the grade of a .73 mile stretch of track with a 77 foot elevation factor. It was touted as one of the greatest railroad marvels of its time when first constructed in the latter part of the nineteenth century, a time when cross country rail travel was still in its infancy. It was also deemed as the world's busiest single track line.

Spirals on railway tracks generally have tunnels unless topography otherwise permits, and Tehachapi Loop's is called Tunnel 9, appropriately named at the time as it was originally the ninth tunnel on the track coming from Bakersfield.

Tehachapi Loop is located in an area called Walong, named after W. A. Long, the Southern Pacific District Roadmaster. In 1909, Walong siding, a special type of track used for slower speeds, was applied to only the upper portion of the loop, but was eventually integrated into the entire loop. Two other key employees of Southern Pacific railroad who contributed to its design and construction were Arthur De Wint Foote and chief engineer William Hood. In 1998 it was given the distinction of being named a National Historic Civil Engineering Landmark.

Situated in the centre of the circular track is a sharply peaked hill, and atop this hill a white cross has been erected and named "The Cross at the Loop". It memorializes the death of two employees of South Pacific railroad who were killed May 12th, 1989 in a trail derailment in San Bernardino, Ca.

In the Model Railroad Museum in San Diego, an HO scale model of Tehachapi Pass is open to public viewing. The model was created by La Mesa Model Railroad Club and was constructed with as much accuracy and detail as could be afforded for such a complicated stretch of railroad track.

Because of Tehachapi Loop's history, scenic elements, and frequency of rail traffic, it has been established as one of the most popular "railfan" sites in the country and is a must see for railway buffs and enthusiasts around the world.


(from Tehachapionline.com - internet archive)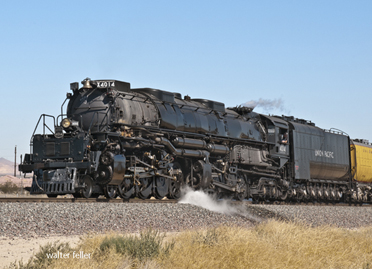 Trans-Mojave Desert Railroad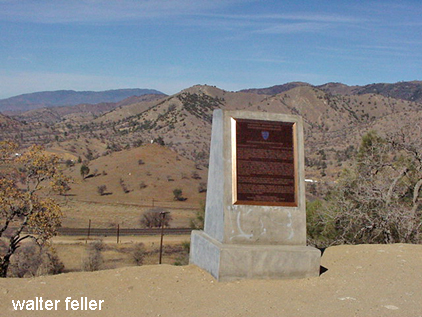 The Plaque

In front of your is the world famous Tehachapi Loop which is about halfway upgrade to Tehachapi Pass. This steep line averages 2.2% in gradient in its 28 miles of length. This feat of civil engineering genius was the crowning achievement of civil engineer William Hood of the Southern Pacific Railway Company. It is one of the seven wonders of the railroad world.

The Tehachapi Pass Railroad Line was cut through solid and decomposed granite by Up to 3000 Chinese laborers from Canton China. They used picks, shovels, horse drawn carts and blasting powder. This line, which climbs out of the San Joaquin Valley and through the Tehachapi Mountains had 18 tunnels, 10 bridges and numerous water towers for the old steam locomotives. It was completed in less than 2 years time under the leadership of civil engineer J. B. Harris, Chief of Construction, a remarkable feat.

This line was part of the last and final link of the first railroad line connecting San Francisco to Los Angeles. It was a primary factor in the early growth of the City of Los Angeles and the State of California.

This single track line, essentially unchanged, is still in constant use today, 122 years after its completion. It passes an average of 36 freight trains each day. This attests to the superior job of both engineering and construction done by the two civil engineers and the Chinese laborers. This plaque is dedicated to them

History & Heritage Committee Los Angeles Section and Southern San Joaquin Branch American Society of Civil Engineers