Ghost Towns - East Mojave Desert
Nipton, California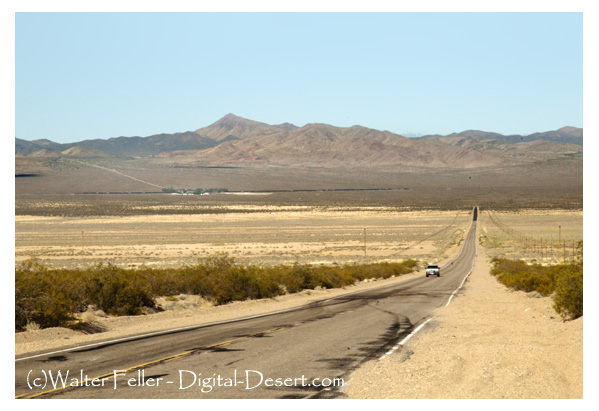 Originally called Nippeno Camp after a nearby gold discovery, the town came to be in February, 1905 with the coming of the the first train on the newly built San Pedro, Los Angeles and Salt Lake Railroad.

The name was changed to Nipton when the SP, LA & SL merged with the Union Pacific about 1910. For many years the depot served mainly as a cattle-loading station for several local ranches including the Yates Ranch, Clara Bow's Walking Box, and Rock Springs Land and Cattle Co. The town also supplied numerous mines in the area, becoming a social center for the sparsely populated region. Community facilities included a school, post office, and several small businesses.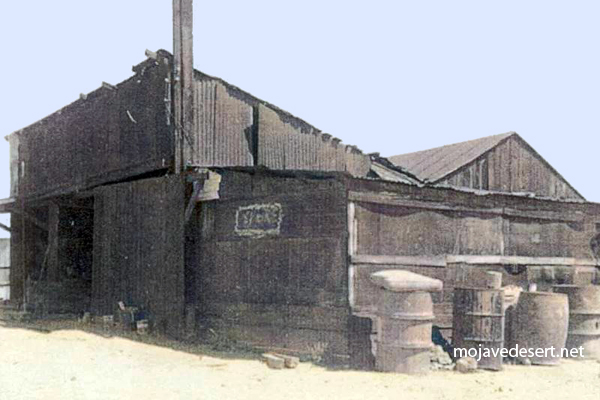 Nipeno Camp store

Dry land farmers homesteaded the high valleys of the east Mojave during the 1910s-40s. Homesteader Harry Treherne built this store in Nipton to serve homesteaders and ranchers. (BLM)

Gold and silver discoveries during the mid-1800s brought hundreds of prospectors trekking across the eastern Mojave. Ephemeral camps sprang up throughout the desert as miners discovered copper and silver in nearby mountains. Ranchers moving into high, grassy valleys, exploited the market for beef created by the miners, and soon developed commercial operations. The Southern Pacific Railway crossed the Mojave in 1883, giving ranchers access to larger markets east and west, and their operations expanded.

Ranching and mining continue today. (BLM)
Nipton Hotel
Nipton Timeline
Late 19th century: Two separate wagon trains crossed in the Ivanpah Valley. S.D. Karns arrived about the same time looking for gold. It is believed on Jan. 1, 1900, he and some associates staked a claim, which was named Nippeno.

1905: A railroad connecting Salt Lake City to Los Angeles was completed in the winter of 1904/1905, which passed immediately by the crossroad and Nippeno Camp. Sen. William Clark of Nevda was instrumental in this.
1909: Karns died in Nipton.
1910: Several rail lines were merged into the Union Pacific Railroad System, and the name of the crossroads community was changed to Nipton. A stage coach line from Searchlight was established to carry passengers and freight to Nipton and the rail-head.
1930-1933: Nipton schoolhouse built.
1940: President Roosevelt signed papers transferring title of Nipton site to Harry Trehearne on April 10 under the Homestead Act. It stays in the family's hands until 1956.
1956-1984: Nipton property passes into the stewardship of six owners.
1984: Freeman family (d.b.a. Provident Corp.) takes possession of the Nipton townsite. Escrow closed January 1985.
1986: Hotel Nipton, bed and breakfast inn opens for business in May. Nippeno House remodeling is completed in July to serve as primary residence for Freeman family.
1989: Nipton trading post starts selling California lottery tickets.
1994: Congress passes the Mojave National Preserve Act, which sets up Nipton as its defacto northern gateway.