Mojave National Preserve
Aiken Arch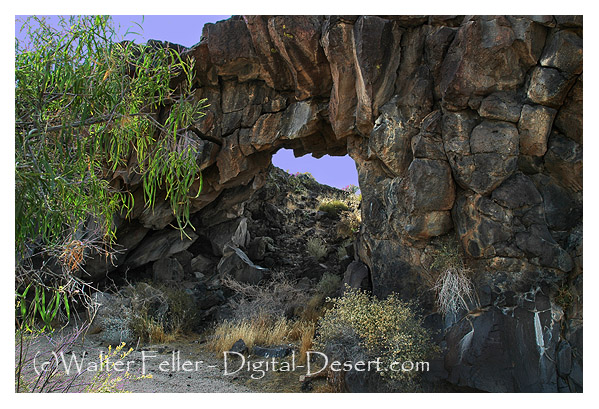 An approximately 8' span of basalt that forms a natural arch. This area, the Cinder Cones National Natural Landmark was created in two separate geologic periods which began several million years ago and ended with the melting of the large continental glaciers creating the modern climatic pattern about 11,500 years ago. Volcanic activity in the region most likely occurred as recently as 8000 years ago.

Also see:
Volcanic Rocks and Associated Landforms
Volcanic eruptions have occurred many times throughout the Mojave National Preserve in the geologic past ...