Communities - Lucerne Valley:
Lucerne Valley, California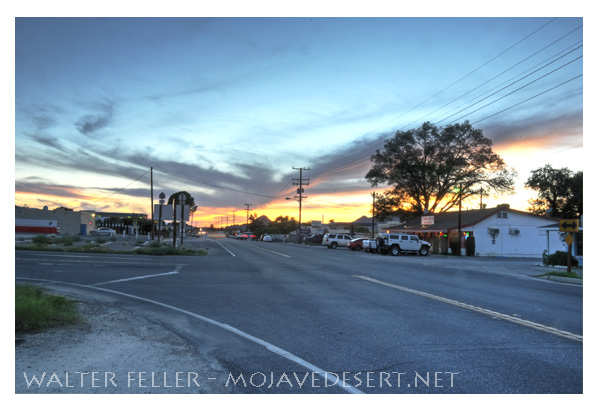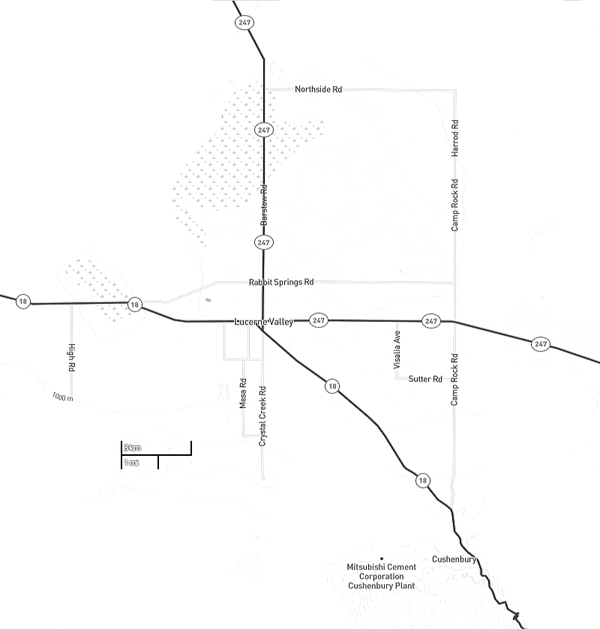 Lucerne Valley & Vicinity
Elevation - 2,953 ft (900 m)
Population - Approx. 5,300

An unincorporated community located 21 miles east-southeast of Victorville.
In 1897 James E. "Dad" Goulding named his 160-acre homestead ranch Lucerne. Dad brought in the first artesian well in the valley and in 1901 he started the first school here.

In 1912 mail for the area was delivered to the home of Mrs. Koehly by stage three times a week. The post office was established on September 9, 1912.

Reference:
Mojave Desert Dictionary
Mojave River Valley Museum
Romantic Heritage of Victor Valley
A saga of desert exploration and expansion.
By Burr Belden

In the early 1880's. a miner trail up Cushenbury Canyon was improved to handle freight wagons with supplies for building the first dam at Big Bear Lake. A few years previously, AI Swarthout had started a cattle outfit named Box S, and when this was sold to James Goulding, it became a desert crossroads. Here, and at Rabbit Springs, a pioneer oasis nearby, shallow water. climate and soil were found to be ideally· suited for alfalfa. Later, both became place names and Lucerne· was officially adopted, it being the European name for alfalfa.

In addition to its farming, Lucerne Valley claims the title of being one of California's dude ranch capitals. It is the nearest community to the huge Permanente Cement Plant.
Lucerne Valley Highways