Colorado River: Lake Mead:
Callville Bay
Seeing the viability of steamboat travel to transport supplies and immigrants, Mormon leader, Brigham Young recruited Bishop Anson Call to establish a colony and build a warehouse on the Colorado River

"Take a suitable company, locate a road to the Colorado, explore the river, find a suitable place for a warehouse, build it, and form a settlement at or near the landing."
~ Brigham Young instructing Anson Call, 1864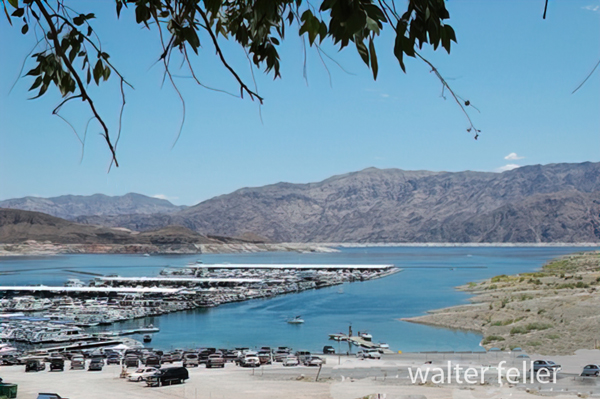 Callville Bay

Call settled upon a location approximately 15 miles upstream from present day Hoover Dam. Callís Landing (also referred to as Callís Fort and Old Callville) became a permanent settlement with homes, warehouse and irrigation systems. Supplies intended for the newly established Mormon communities in the west traveled from New York and other eastern cities to Panama. From there goods were shipped to the west coast of Mexico, through the Gulf of California and up the Colorado River to Callís Landing. This once-thriving community is known today as Callville. When construction for Boulder Dam began, portions of the old warehouse still existed. Callville became submerged when Lake Mead was formed by the damming of the Colorado River.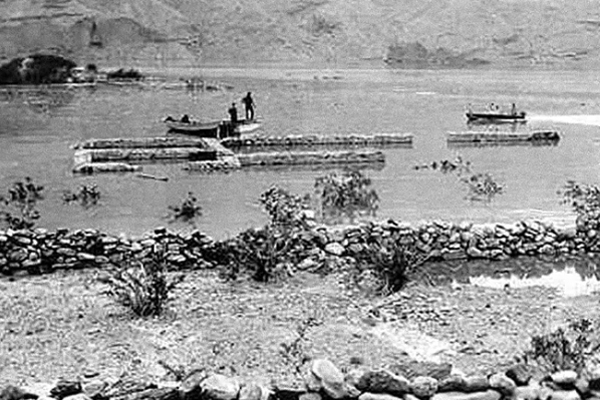 Fort Callville - NPS photo

source - NPS