Geology Tour Road:

Stop #9
Squaw Tank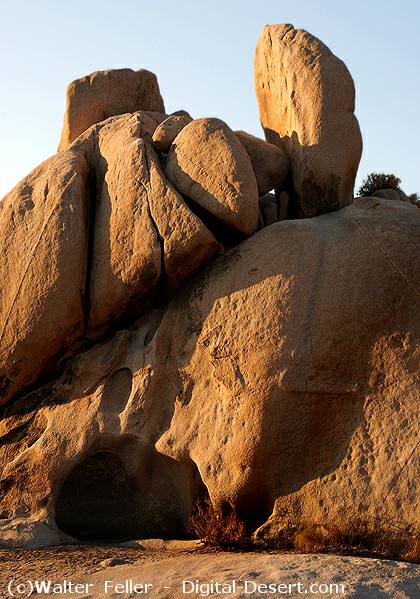 Squaw Tank is an excellent place to observe interesting geological features as well as some of the ways man has made use of the environment.


White Tank Monogranite
The White Tank monogranite originally formed 15 to 20 miles below the surface of ...
Dikes
The light-colored bands of rock cutting across the monogranite were formed when molten magma ...
Cavernous Weathering
Cavernous weathering produces pits and hollows on rock surfaces. Water catches in irregularities and begins ...
Use by Man
Archaeological investigations show that this area has been used by semi-nomadic Native Americans have used this area for roughly ...

PREVIOUS - NEXT



Clickable map