Ecology - Water
Rainshadow Desert
The Mojave Desert is located in southern California north of and along the east side of the Transverse Ranges. For nearly 300 miles, these mountains extend eastward to the Eagle Mountains in the Mojave Desert. The Transverse Ranges lie east-west rather than north-south like most mountain ranges in North America.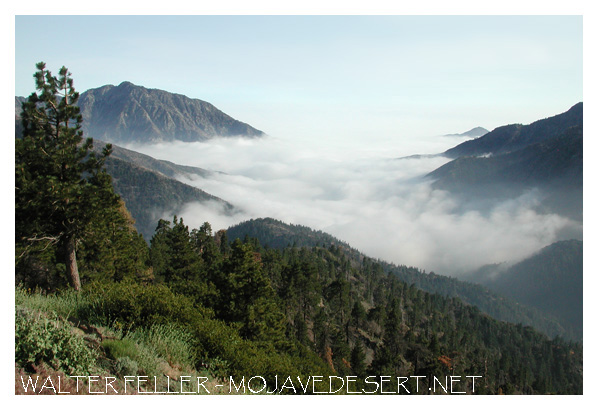 The Transverse Ranges prevent the majority of precipitation from entering the Mojave Desert

A rain shadow desert stretches across southeastern California. Due to the rain shadow effect of the high mountains, wet winter storms cannot move westward. Most of the moisture is dropped on these mountains' west and south sides by coastal storms moving east. In the north and east, the land receives much less rain, which results in a desert environment.

From the south, occasionally tropical storms move into southern California in late August or September. Storms that end up on the east side of the Peninsular Ranges can dump considerable amounts of water. In a few hours, five to ten inches of rain may fall, representing most of the annual precipitation in the Mojave Desert. -wf

Also see:
Bajada Nature Trail

The subtropical Sonoran Desert, with its higher rainfall and longer growing season, has the most diverse plant life of ...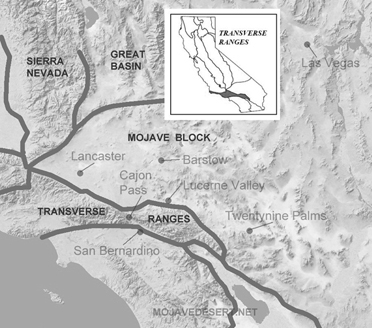 Map of Transverse Ranges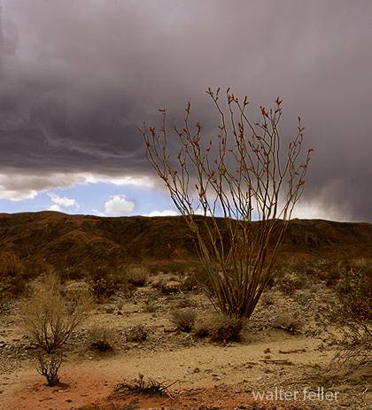 A welcome spring rainstorm moves in over the Hexie Mountains at the ocotillo patch