Death Valley National Park: Scotty's Castle Area:

Teakettle Junction
Elevation of 4,150 feet (1,260 m). Teakettle Junction is the junction of Hunter Mountain and Racetrack roads approximately 6 miles north of Racetrack Playa and 21 miles from Ubehebe Crater. An odd custom is to place a teakettle on the signpost. After awhile the teakettles are removed by the National Park Service as litter.

An interesting supposition regarding the name would be a story about Teakettle Lane in Victorville, Ca. Teakettle Lane was a bumpy, rocky, dirt road which would jar one frantically to and fro as automobiles made their way down the little trail much as a happily whistling little teapot with rapidly boiling water would bounce on the burner of a stove.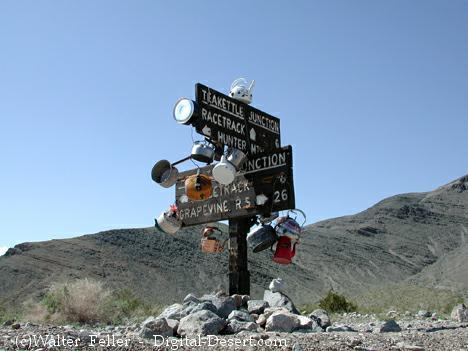 Backcountry Road - Route 6
This road leads to The Racetrack, a dry lakebed famous for its "moving rocks." ...


Clickable Scotty's Castle Area Map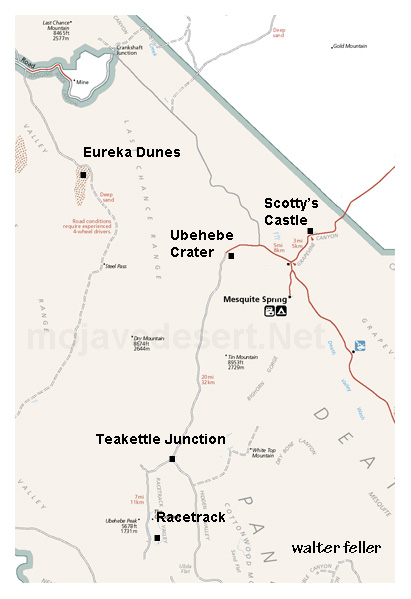 Click here to zoom out to the Death Valley Map