Death Valley History
Death Valley in '49
By William Lewis Manly - 1894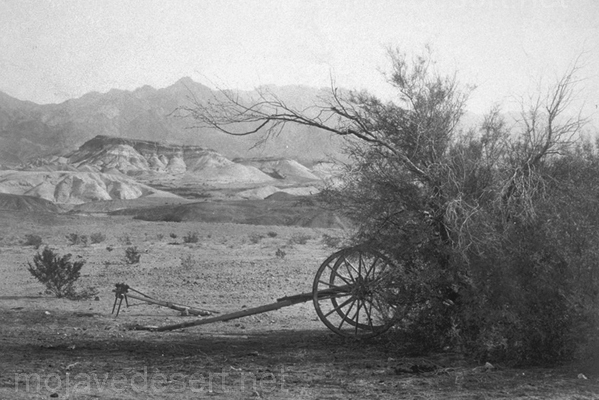 Death Valley in '49 is an important chapter of California pioneer history. The autobiography of a pioneer, detailing his life from a humble home in the Green Mountains to the gold mines of California; and particularly reciting the sufferings of the band of men, women and children who gave "Death Valley" its name.
Summary
William Lewis Manly (1820-1903) and his family left Vermont in 1828, and he grew to manhood in Michigan and Wisconsin. On hearing the news of gold in California, Manly set off on horseback, joining an emigrant party in Missouri. Death Valley in '49 (1894) contains Manly's account of that overland journey. Setting out too late in the year to risk a northern passage thorugh the Sierras, the group takes the southern route to California, unluckily choosing an untried short cut through the mountains. This fateful decision brings the party through Death Valley, and Manly describes their trek through the desert, as well as the experiences of the Illinois "Jayhawkers" and others who took the Death Valley route. Manly's memoirs continue with his trip north to prospecting near the Mariposa mines, a brief trip back east via the Isthmus, and his return to California and another try at prospecting on the North Fork of the Yuba at Downieville in 1851. He provides lively ancedotes of life in mining camps and of his visits to Stockton, Sacramento, and San Francisco.

TO THE PIONEERS OF CALIFORNIA, THEIR CHILDREN AND GRANDCHILDREN, THIS BOOK IS DEDICATED, WITH THAT HIGH RESPECT AND REGARD SO OFTEN EXPRESSED IN ITS PAGES, BY THE AUTHOR.


Part 1
Chapters I-VII - Early life to Green River
Part 2
Chief Walkara to Lost in the Valley