Rhyolite, Nevada
Tom Kelly's Bottle House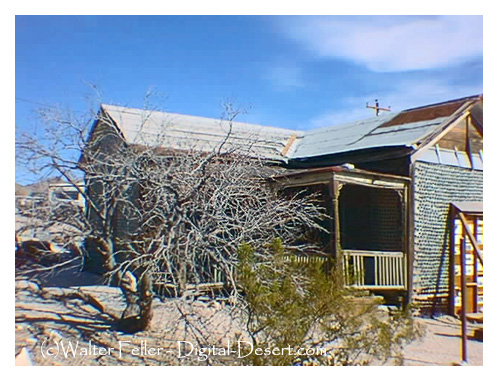 Mr. Tom Kelly was 76 years old when he built the largest of the three bottle houses in Rhyolite from mostly beer and patent medicine bottles. Building materials were plentiful in a town with 53 saloons.

Mr. Kelly used almost 30,000 bottles before he completed his house. He did not even wash the bottles before he used them.

Mr. Kelly never did live in the house. He raffled it off and everyone was buying tickets. They only cost $5.00 and you might just get a nice three room house to live in. The Bennet family won the drawing and lived in the Bottle House until 1914.